39th Toronto International Film Festival Coverage: Day Ten
Saturday, September 13th, 2014 by Ian Evans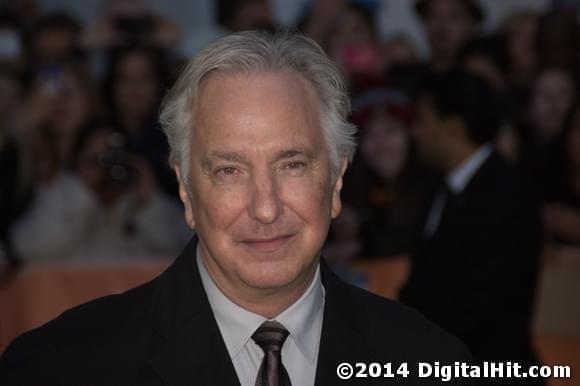 It's the closing night of the Festival. There are some screenings tomorrow and an awards ceremony, but after tonight's gala screening at Roy Thomson Hall, the carpets are rolled up and the circus leaves town for another year.
The closing night gala is A Little Chaos. This period drama, about a pair of gardeners competing to design a fountain for King Louis XIV, was directed by Alan Rickman, who also plays the Sun King. Kate Winslet, who plays one of the gardeners, was also in attendance, as was actor Danny Webb.
Winslet, who hasn't done a period piece in a while, joked that it was time "to get back in the corset."
Webb thought it was a lovely script and a lovely romance and also enjoyed being directed by his friend Alan Rickman.
Rickman chose the project because it had beautiful writing. He said that it happens to be a period piece but that elements of the story "were about now, really."
And that's it. After 284 features and 108 shorts, after 30,943 minutes of cinema magic, 138 world premieres, 37 international premieres and 73 North American premieres, the 2014 edition of the Toronto International Film Festival is now over. We'll see you next year.
TIFF Day Ten Photo Galleries