39th Toronto International Film Festival Coverage: Day Six
Tuesday, September 9th, 2014 by Ian Evans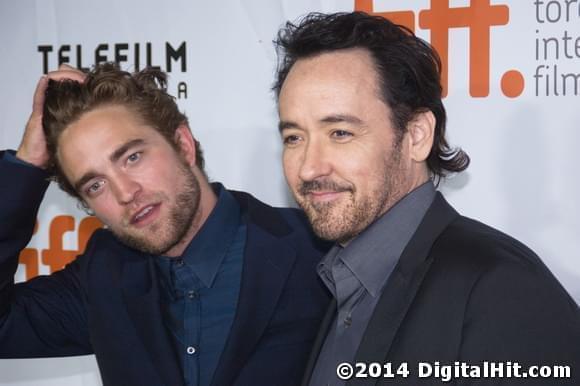 We headed to Roy Thomson Hall tonight to cover the gala premiere of David Cronenberg's Maps to the Stars. Cronenberg is one of Toronto's favourite sons and had an exhibition of his work held at the TIFF Bell Lightbox last year. His latest film is a satirical look at the movie business and stars Julianne Moore, John Cusack, Mia Wasikowska and Robert Pattinson.
Julianne Moore sees the film as a "kind of family drama about people reaching for validation outside themselves rather than withing their own interpersonal relationships."
Robert Pattinson is not sure he agrees that the film's a satire of Tinseltown, telling reporters that "I don't think it's a caricature of anyone, I've met many characters like the ones in the movie."
John Cusack sees Hollywood as a culture that can always see a chance to make money, turning any tragedy into an opportunity, adding that "they don't even have time to be shameless about things."
Cronenberg thinks of it as a bit existential, the fact that "you can die in Hollywood without really dying: you career dies." He sees it as a uniquely Hollywood issue: your phone stops ringing with jobs but your past work is played and replayed on screens around the world, giving the artist a form of immortality while their current creative life has stopped.
TIFF Day Six Photo Galleries