39th Toronto International Film Festival Coverage: Day Nine
Friday, September 12th, 2014 by Ian Evans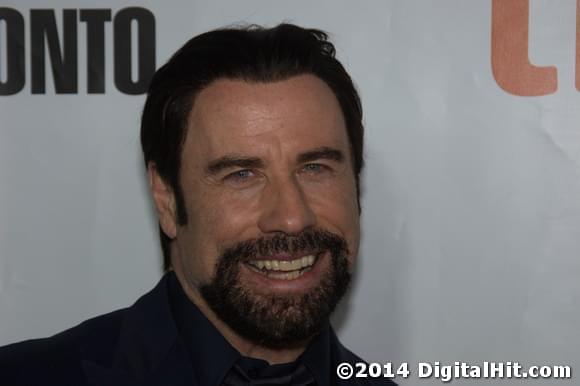 It's the second last day of the Festival and we're off to Roy Thomson Hall to cover the gala premiere of The Forger. Written by Richard D'Ovidio and directed by Philip Martin, it's the story of a second-generation thief (John Travolta) who gets out of prison to be with his ailing son (Tye Sheridan). In order to payback the syndicate that arranged his release, he has to do a job for them with his father (Christopher Plummer).
Screenwriter D'Ovidio is from Medford, just outside of Boston, so the chance to make a film set in Boston and featuring the Museum of Fine Arts was a surreal experience for him.
Travolta's character is an art forger and John met with real forgers in the U.S. and Hong Kong. One forger told Travolta that he believed that fifty percent of the works circulating in the art museums are actually forgeries. He found his character quite interesting as he had a talent but took it down a different path and now he has to create a masterpiece with a gun to his head.
Plummer loved the film's script and also the chance to work with John Travolta. He also had high praise for Tye Sheridan, saying that he had a good career ahead of him. Sheridan in turn had high praise for Travolta and Plummer, saying that a young actor can't help but learn from them.
Director Philip Martin said despite the film's setting in the criminal world, it was really a family story about fathers and sons reconnecting with each other.
TIFF Day Nine Photo Galleries