40th Toronto International Film Festival Coverage: Day Ten
Saturday, September 19th, 2015 by Ian Evans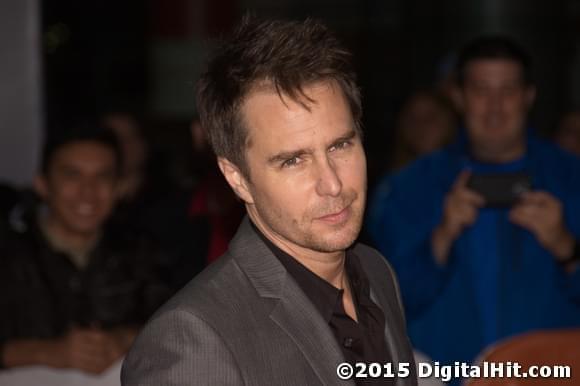 It's Day Ten. Awards are given out tomorrow and there are a few screenings but for all intents and purposes this is the last day and the Closing Night Gala was Mr. Right. Most of the foreign press saddled up and headed out of town a few days ago, but for those of us who stuck it out to the very end, it feels like the last day of school. Lots of goodbyes and "see ya next year!"
Directed by Paco Cabezas, Mr. Right is an action comedy about a hyperactive woman (Anna Kendrick) who's gone a little crazy post break-up. But then she meets a guy who seems perfect for her, Francis (Sam Rockwell). Only problem is, Francis is a hitman with an interesting quirk. He kills the people who hire him to kill people.
Writer Max Landis describes the film as a "romantic comedic action movie" and joked that he wanted to write an old-fashioned musical. Since he couldn't write music, he substituted shootouts for the songs.
Actor Micheal Eklund said the challenge for him when playing bad characters is to find their likability because "even bad guys have friends and family." He figures if he can find that element, the character comes off as real.
Director Paco Cabezas liked all the contrasts in the film, as it's violent, but funny, and funny, yet dark. He said that Sam Rockwell was able to capture that spirit, finding a character that was lovable but deadly.
TIFF Day Ten Photo Galleries