44th Toronto International Film Festival Coverage: Day One
Thursday, September 5th, 2019 by Ian Evans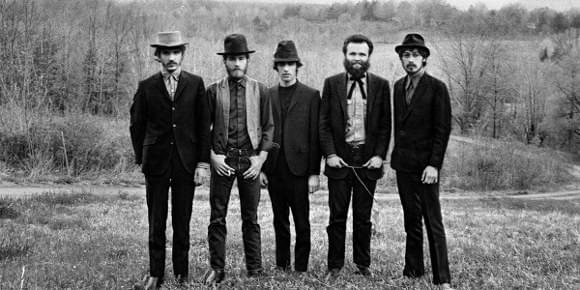 Once Were Brothers: Robbie Robertson and The Band courtesy of TIFF.
"It's the most wonderful time of the year…"
For many that means Christmas, but for film lovers it means the start of the Toronto International Film Festival. Chock full of films from around the world, TIFF gives filmgoers a chance to feed their need for cinematic storytelling.
It's day one of the Festival and the opening night film over at Roy Thomson Hall is the documentary Once Were Brothers: Robbie Robertson and The Band. Produced by Martin Scorsese, Brian Grazer, and Ron Howard and directed by Daniel Roher, the documentary traces Robbie's life from his birth in Toronto and his musical inspirations on the Six Nations of the Grand River reserve, to his work in the roots rock legends The Band. As with so many music documentaries, we see how egos, artistic differences, and substance abuse can tear a musical union apart. Robertson walked the red carpet along with producers Scorsese, Howard and Grazer and rock legend Ronnie Hawkins.
Meanwhile, over at the Elgin, TIFF's Special Presentations section had its opening film, director Unjoo Moon's Helen Reddy biopic I Am Woman. The VISA Screening Room at the Princess of Wales Theatre played host to the premiere of Armando Iannucci's The Personal History of David Copperfield, which features an all-star cast led by Dev Patel, Tilda Swinton, Hugh Laurie, Gwendoline Christie, Peter Capaldi, and Ben Whishaw.