Morris Chestnut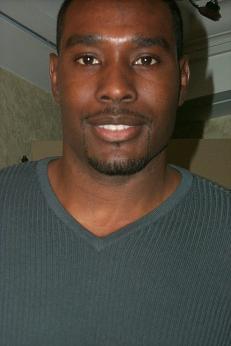 Check out our Morris Chestnut photo gallery.
Born: Jan. 1, 1969 Cerritos, California, USA
[Please note that we are recovering from a bad database backup and some of our bio entries might be a bit stale. We are baking up a fresh batch as soon as possible.]
Morris Chestnut was born on January 1, 1969 in Cerritos, California. Morris would find a career on both the big and small screens.
Morris' first goal was to be a professional football player and ironically his 1991 film debut, Boyz N the Hood, cast him as an aspiring athlete. He followed that with a string of TV work: NBC's In the Line of Duty: Street War, the Disney Channel's The Ernest Green Story and the short-lived Patti LaBelle sitcom Out All Night.
His athleticism was necessary again as he then made two action films. He appeared in the Steven Seagal 1995 sequel Under Siege II: Dark Territory and the Demi Moore military film, G.I.Jane (1997). That same year also saw him appear in the short-lived drama series C-16.
1999 led Morris to Malcolm Lee's directorial debut, The Best Man. He kept busy in 2001, appearing in The Brothers, Two Can Play That Game (with Vivica A. Fox), Scene of the Crime opposite Jeff Bridges, and the TV movie The Killing Yard.
In 2002, Morris appeared again with Steven Seagal in Half Past Dead. He worked with Ed Burns in 2003's Confidence and had a busy 2004, appearing in the comedy Breakin' All the Rules with Jamie Foxx, the cheesy thriller Anacondas: The Hunt for the Blood Orchid, and the drama Ladder 49 with John Travolta and Joaquin Phoenix.
In 2005, Morris appeared in the horror flick The Cave. 2007 saw him team up with Dwayne Johnson (a.k.a. The Rock) for The Game Plan and open presents with Gabrielle Union in The Perfect Holiday.
As time progresses, we'll have more info about Morris Chestnut here. If you have any comments or suggestions about our coverage, please email us.