Paramount Home Entertainment releases for May/June 2020
May 18, 2020- Permalink
The COVID-19 lockdown is a struggle when you're used to going out and about, but those of us who are able to shelter-in-place at home must be thankful for those who are out doing work deemed essential and thoughtful as we think about the people and families who this virus has personally touched.
Online meetings help us keep in touch with family and co-workers, while streaming services and physical media are the entertainment comfort food that help us pass the hours. From new favourites to classics, these diversions help us deal with the news during these uncertain times. Paramount has a slate of great releases coming out in May and June and you shouldn't find it hard to find something to help you pass the time.
RAY DONOVAN: THE SEVENTH SEASON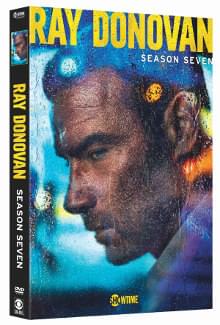 The seventh season of Ray Donovan stars Liev Schreiber as a crime fixer working for the rich and famous. While the work with his therapist seems to be making progress, he keeps getting pulled back to his old self to deal with issues and dangers from the past. The DVD release of season seven hit stores May 5th, 2020
GUNSMOKE: THE COMPLETE SERIES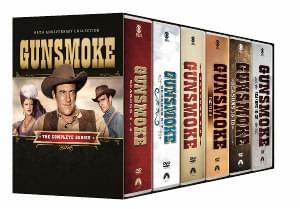 A classic series deserves a hefty box set and that's what you'll get with the Paramount release of Gunsmoke: The Complete Series on DVD which hit the shelves on May 5th. The set includes all 625 episodes of the 20 season run of the award-winning Western that starred James Arness as U.S. Marshall Matt Dillon. Spread out over 143 discs, the remastered and restored set also includes bonus features like episode previews, audio commentaries and featurettes. Joining Marshall Dillon in the series are cast members that include Dennis Weaver, Milburn Stone, Amanda Blake, Burt Reynolds, Ken Curtis, and Glenn Strange. If you've already been building your Gunsmoke collection, Paramount released Gunsmoke: The Final Season on the same date.
BUBBLE GUPPIES: THE GREAT GUPPY GAMES!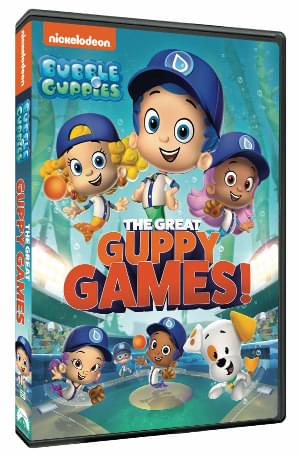 While you're watching Gunsmoke, the little ones can be entertained with the adventures of the Bubble Guppies. In the DVD collection, which came out on May 12th. The aquatic pals take part in the Summer Camp Games, the Super Ballet Bowl, and the Glitter Games. They also enjoy a game of Puddleball and the elephant Trunk-A-Dunk.
SONIC THE HEDGEHOG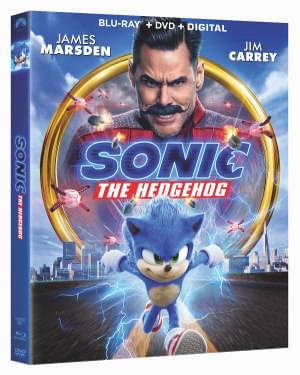 May 19th will see the home release of everyone's fave Sega game star, Sonic the Hedgehog, as he hits the big screen. Voiced by Ben Schwartz, Sonic battles evil genius Dr. Robotnik (Jim Carrey) to stop him from carrying out his plans for world domination. What is it with evil geniuses? They never seem satisfied just dominating a region. Sonic teams up with Sheriff Tom Wachowski (James Marsden) in this live-action adventure for the whole family. Sonic the Hedgehog is available in a 4K UHD/Blu-ray Combo, a Blu-ray/DVD Combo, and on DVD.
THE LOUD HOUSE: ABSOLUTE MADNESS – SEASON 2, VOLUME 2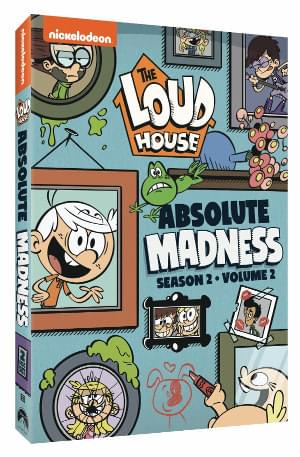 The Loud House follows the animated adventures of the ten girls and one boy that make up the gaggle of kids in the Loud family. Coming out on DVD on May 19th, brother Lincoln must deal with the hijinks as his sisters swap rooms based on a compatibility test. While Lisa works on her social skills, Lynn learns a lesson about sportsmanship. And of course, the Louds are anything but quiet in the process.
STAR TREK: SHORT TREKS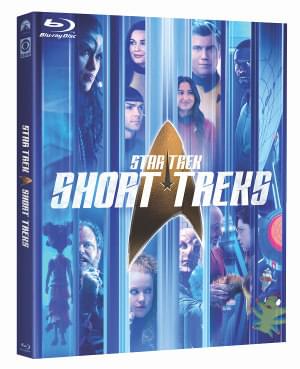 Star Trek: Short Treks will be available on DVD and Blu-ray June 2nd, and will bring fans of the Star Trek universe together on an exploration of the themes and characters we've seen throughout the years. The Star Trek: Discovery storyline expands with episodes featuring fan-favourites Rainn Wilson (Harry Mudd), Ethan Peck (Spock), Anson Mount (Captain Christopher Pike), Rebecca Romijn (Number One) and more. These nine shorts deliver nearly two hours of live-action and animated adventures never-before-seen in Star Trek's history. The sets special features include a making-of featurette, in-depth cast interviews and exclusive series commentaries.
ROGUE WARFARE: THE HUNT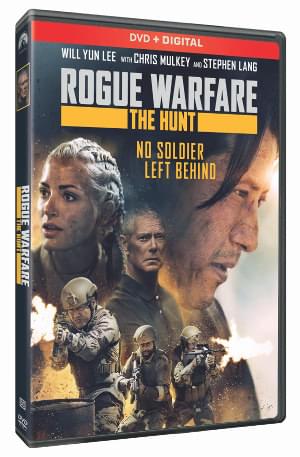 Available on DVD June 2nd, Rogue Warfare: The Hunt is the second action-packed installment of the Rogue Warfare trilogy. In this chapter, the President of the United States orders a daring rescue mission when the leader of an elite team of soldiers is captured by terrorists.
URBAN COWBOY 40TH ANNIVERSARY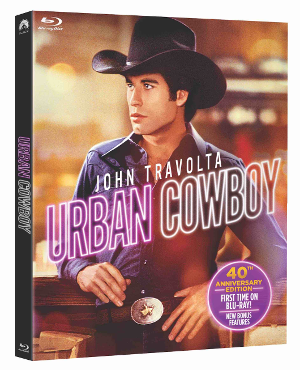 This John Travolta film, directed by James Bridges and co-starring Debra Winger, turns the big four-oh this year and Paramount is celebrating with a new Blu-ray release on June 2nd. Urban Cowboy is your typical boy meets girl, boy marries girl, boy loses girl over gender equality views, boy tries to win girl back by winning mechanic bull-riding competition story.
FRIDAY THE 13TH 40TH ANNIVERSARY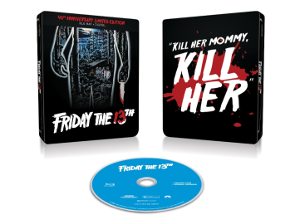 Also turning 40 this year, Friday the 13th will celebrate its birthday with a Blu-ray Steelbook release on June 16th, probably followed by Jason killing all the partygoers. The limited edition steelbook features artwork from the original poster and an uncut, unrated version of the flick. Previously released bonus content includes commentary, interviews with cast and crew, and behind-the-scenes featurettes. The film stars Betsy Palmer, Adrienne King, and Kevin Bacon.
GLADIATOR 20TH ANNIVERSARY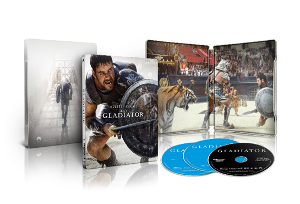 Also celebrating a birthday, Gladiator turns 20 and Paramount will mark the occasion with a 4K Blu-ray Steelbook release on June 16th. Director Ridley Scott's film won five Academy Awards, including Best Picture and a Best Actor for star Russell Crowe. The 4K Steelbook includes access to a digital copy of the film and both theatrical and extended versions of the feature on 4K Ultra HD, along with two separate commentaries. The two Blu-ray Discs included in the set boast over four hours of previously released bonus content, including commentaries on both versions of the film, a comprehensive documentary about the making of the movie, featurettes, deleted scenes, and more.
BRAVEHEART 25TH ANNIVERSARY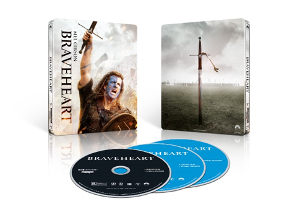 Another anniversary is being celebrated as Paramount marks the 25th year since the release of Braveheart. A 4K Blu-ray Steelbook will hit stores on June 16th. Braveheart took home five Academy Awards, including Best Picture for its saga of power, passion, and the fight for freedom. Mel Gibson, who won Best Director, stars as William Wallace, a Scotsman who rallied his countrymen to liberation from oppressive English rule. The 4K Steelbook includes access to a digital copy of the film and previously released commentary by Mel Gibson on both the 4K Ultra HD and Blu-ray presentations, along with more than two hours of previously released bonus content, including interactive timelines, a making-of documentary, multiple behind-the-scenes featurettes, and more.
Note: Braveheart and Gladiator will also be available in a 4K UHD 2-movie collection set.
SOUTH PARK: THE COMPLETE TWENTY-THIRD SEASON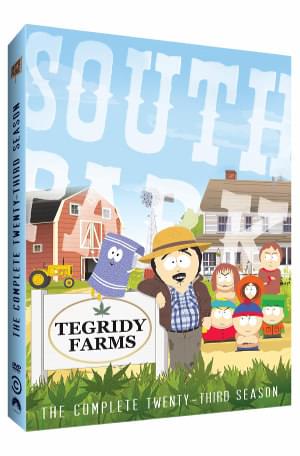 Available on Blu-ray and DVD on June 23rd, this latest installment of the South Park series will see Stan, Kyle, Cartman, Kenny, and Randy explore the wonders of the human biome, tackle the consequences of immigration, and get banned in China. And I'm pretty sure Kenny will get killed a few times.
EVIL: SEASON ONE
Finally, Paramount will round out June with the release of the first season of the series Evil, which teams skeptical psychologist Kristen Bouchard (Katja Herbers) with priest-in training David Acosta (Mike Colter) to explore the evil humanity is capable of. Together, the pair dive into the Catholic Church's files of occult phenomena to bring them to rational conclusions – or attempt to. Angel sightings, demonic possessions, prophecies and conspiracies will test their faiths and push them to their limits as they learn that the world's darkness may run deeper than they ever thought possible. The 13 episodes of season one hits stores on June 30th.
Well, there's a selection of physical media and engaging stories from Paramount to get you through this crazy time. Enjoy.