July and August releases from Paramount Home Entertainment
Jun 22, 2020- Permalink
As many of us are still inside during the pandemic, home entertainment is something we're consuming voraciously, whether it's catching up on old favourites or checking out movies and shows we haven't seen before. The July and August releases from Paramount have something for everyone.
Body Cam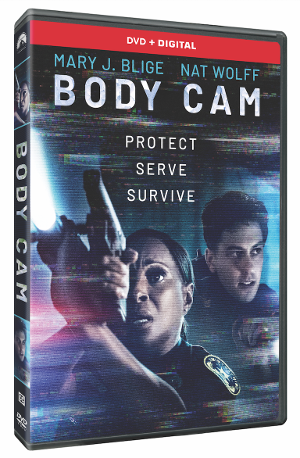 This Mary J. Blige vehicle hits the streets in DVD format on July 14th. Blige pays a veteran cop Renee Lomito, who's investigating the bizarre murder of a fellow officer. When body cam footage shows a mysterious figure, Lomito suspects that a supernatural entity is targeting officers. As she dives deeper into the mystery, she uncovers a secret in the police force. This action thriller also stars Nat Wolff.
Clueless 25th Anniversary Edition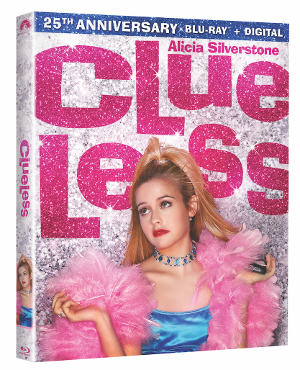 Since Paul Rudd is apparently ageless, the following tidbit might be a hard pill to swallow. On July 14th, Paramount is releasing the 25th Anniversary Edition of Clueless.
Amy Heckerling's comedy, which is being released as a Blu-ray/Digital combo, stars Alicia Silverstone as Cher, a 15-year-old Beverly Hills High School student who befriends a new student and decides to give her a makeover. Loosely based on Jane Austen's 1815 novel Emma, the movie has dedicated fans and a cast that features Paul Rudd, Brittany Murphy, Donald Faison, a pre-Fox News Stacey Dash, Jeremy Sisto, Breckin Meyer, and Wallace Shawn. This new release includes over an hour of unreleased extras including a "Clue or False" trivia game, a fashion featurette, a look at the class of '95, a "Suck 'n Blow" tutorial, original theatrical trailers and more.
Hawaii Five-O (2010): The Final Season
The 2010 update of Hawaii Five-O lasted ten seasons, falling just two years short of the twelve year run of the original 1968 series.
The 10th season set is being released on DVD on July 28th. The HPD has their hands full in the final season dealing with bomb threats, kidnapping, assassinations and pirates all set against the backdrop of the island paradise. Lt. Commander Steve McGarrett (Alex O'Loughlin), and Detective Sgt. 'Danno' Williams (Scott Caan) face new adversaries, old foes and their final showdown with the Yakuza. The 22 episode five disc set even includes appearances from another updated series in the form of guest appearances by Magnum P.I.'s Thomas Magnum (Jay Hernandez) and Higgins (Perdita Weeks).
NCIS: The Seventeenth Season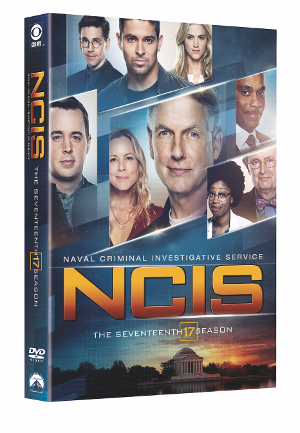 Also out on DVD on July 28th is the 17th season of NCIS, which stars Mark Harmon as Special Agent Leroy Jethro Gibbs. Gibbs and his second-in-command, Senior Special Agent Timothy McGee (Sean Murray), spend the season trying to figure out the identity of the deadly terrorist known as "Sahar" and the location of Sahar's next target. Along the way they deal with cases involving murdered Marines, an attack on Arlington National Cemetery, crashed fighter jets and secrets that could tear the team apart.
Wilmer Valderrama, Emily Wickersham, Maria Bello, Brian Dietzen, Diona Reasonover, Rocky Carroll, and David McCallum also star in this 5-disc, 20-episode collection.
Blaze and the Monster Machines: Race for the Golden Treasure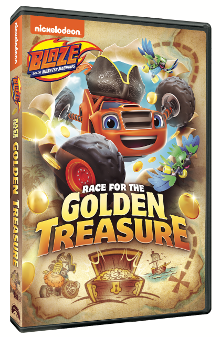 Young viewers will be interested in the July 28th DVD release of Blaze and the Monster Machines: Race for the Golden Treasure.
It's a high-speed, high-seas treasure hunt as Blaze and Pegwheel the Pirate-Truck search for three keys that can unlock a golden treasure. They then race to the Island of Lost Treasure and speed through an ancient race track in search of a magical wishing wheel.
Shimmer and Shine: Glitter Magic!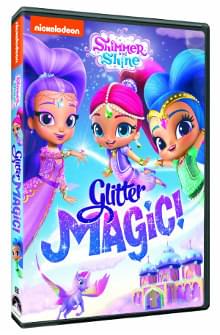 Moving into August, August 4th to be exact, we have the DVD release of Shimmer and Shine: Glitter Magic.
In this seven episode set, Shimmer and Shine meet the Glitter Genie, learn Glitter Magic, light up the world with Glitter Pets, save a glitter volcano, and much more.
Tom Clancy's Jack Ryan – Season Two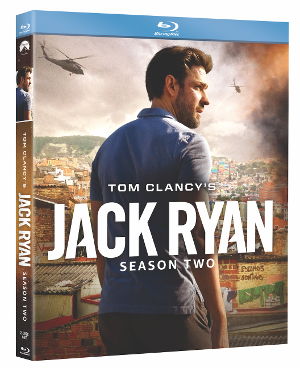 The second season of the Amazon Prime series hits the streets in Blu-ray and DVD formats on August 4th. John Krasinki takes on a role a million miles from The Office, portraying CIA analyst Jack Ryan.
Ryan has uncovered a far-reaching conspiracy that he must deal with alongside his boss, James Greer (Wendell Pierce). The eight episode set, which includes deleted scenes exclusive to this release, also stars Michael Kelly, Tom Wlaschiha, Noomi Rapace, Jordi Molla and Cristina Umaña.
NCIS: Los Angeles: The Eleventh Season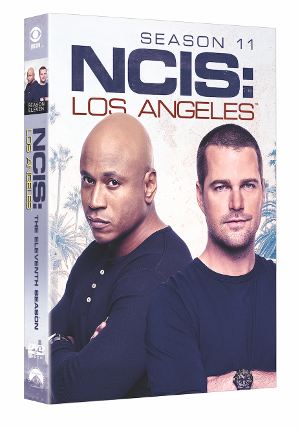 The 11th season of the NCIS spin-off NCIS: Los Angeles is being released in DVD format on August 4th.
Special Agents 'G' Callen (Chris O'Donnell), Sam Hanna (LL Cool J) deal with spies, terrorists and arms dealers in this 22 episode 5-disc set. If murder, theft and international intrigue aren't enough for the LA team, Special Agent Kensi Blye (Daniela Ruah) and LAPD liaison Marty Deeks (Eric Christian Olsen) ponder having children, while tech geniuses Eric (Barrett Foa) and Nell (Renée Felice Smith) work on maintaining their relationship as Eric goes undercover.
NCIS: New Orleans: The Sixth Season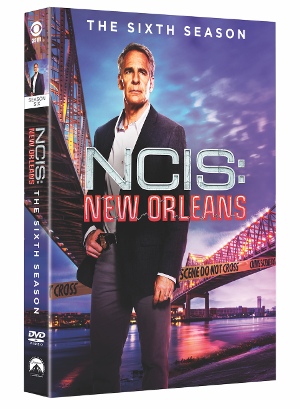 August 11th sees the DVD release of yet another spin-off from the original NCIS, this time set in New Orleans. In this version, Scott Bakula plays Special Agent Dwayne Cassius Pride and he and his team have their hands full in the 20 episodes of season six. Their case load is full of the usual threats, but when they lose one of their own, the situation becomes personal. The big question for the season, will vengeance push Pride over the edge or will he remain loyal to the law?
Blue Bloods: The Tenth Season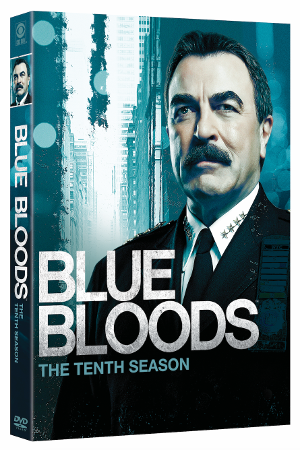 When he isn't pushing reverse mortgages in commercials, Tom Selleck portrays New York City Police Commissioner Frank Reagan in Blue Bloods, the story of the fictional Reagan family, who all work in law enforcement. Season 10, being released on DVD on August 18th, starts with with newlyweds, Jamie (Will Estes) and Eddie (Vanessa Ray) attempting the rocky balance of their work and personal lives. Meanwhile, Trial Bureau Chief Erin Reagan (Bridget Moynahan) must deal with a job that is more political than she wants and also puts her at odds with confronts the realities of a job that tends to be more political than she would like, and often puts her at odds with her father or brothers. Other threads in the season follow detectives Danny Reagan (Donnie Wahlberg) and Maria Baez (Marisa Ramirez) as they work on distressing crimes while Selleck's character, Frank Reagan, has to deal with situations at 1 Police Plaza. It's a recipe for family, legal and crime drama.
Well, that's it for the July and August releases from Paramount Home Entertainment.