The High Note is now available on Digital and on Blu-ray/DVD next month
Jul 09, 2020- Permalink
2020 has been a terrible year. I dread turning on the news and when I do watch it, I tend to go overboard and watch too much. In order to get to sleep your mind needs a break.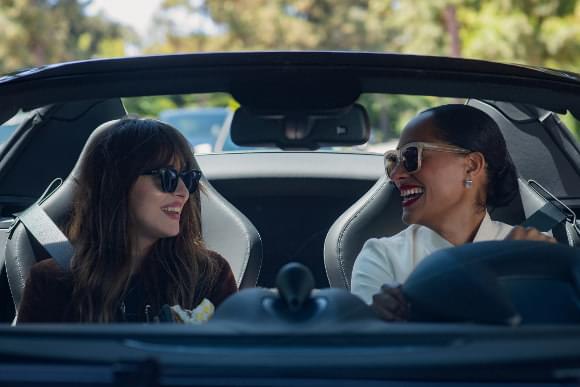 Photo credit: Glen Wilson ©2020 Focus Features,
LLC
. All Rights Reserved
When I first saw the trailer for the rental VOD release of The High Note, I thought it would be a fluffy look at the music business. The sort of plot that is full of so many tropes that you can anticipate what the next scene will be. I didn't realize that is exactly what I needed. You'll root for Dakota Johnson. Tracee Ellis Ross is just so totally likable. I was distracted. I was entertained. The musical numbers are very good. An emergency with our server got in the way of me doing a full review of my home screening, but I'll link to one shortly.
The High Note was released by Focus Features for digital purchase on July 7th and will be available on DVD and Blu-ray on August 11th.