Meeting Point – Hot Docs 2022 review
May 06, 2022- Permalink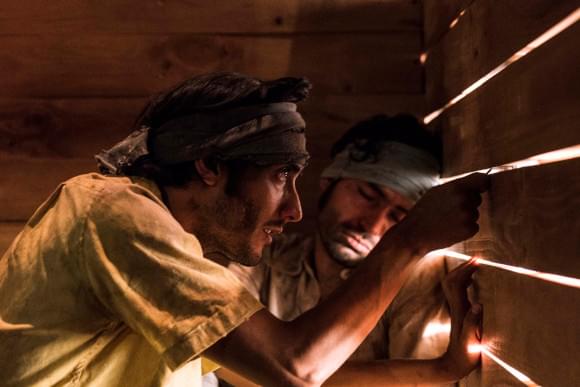 Meeting Point
Meeting Point is a powerful doc that explores what happened to the fathers of filmmakers Alfredo García and Paulina Costa. Directed by Roberto Baeza, Meeting Point screened as part of Hot Docs' Made in Chile program.
García and Costa were just babies when their fathers, Alfredo García Vega and Lucho Costa Del Pozo — protesters against the brutal dictatorship of Augusto Pinochet — were arrested and imprisoned in a tiny cell in Villa Grimaldi, one of Pinochet's infamous torture centres. Only Costa's father survived the ordeal, but through the use of actors, and aided by painful interviews with family and friends, they hope to gain an understanding of their final days.
As the filmmakers enter pre-production, building sets and auditioning actors, the events they are recreating are given additional power by the fact that Chile is undergoing the Estallido Social, a series of protests across Chile against social inequity that were met by aggressive measures by the government of Chilean President Sebastián Piñera.
Director Baeza gives us a very powerful documentary. It's impossible to watch unaffected as García's mother relives the last moments with her husband or Lucho painfully describes the routines of torture that he and García's father were subjected to on a daily basis. The actors in the documentary are also deeply affected by the history they are trying to recreate.
The cinematography by García and Alejandro Carrasco deftly moves between capturing the making of the movie within the doc and the recreations done by the actors that transition from homes to claustrophobic, inhumane prison cells.
Meeting Point is a reminder that the events of the past are just a slippery slope from being the conditions of the present.