On Suspicion Zokunentu – Hot Docs 2022 review
May 06, 2022- Permalink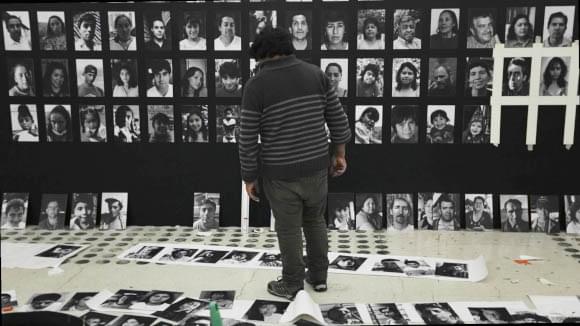 On Suspicion Zokunentu
Screening as part of Hot Docs's Made in Chile program, Daniel Díaz's On Suspicion Zokunentu is a very personal look at the effect of the ingrained racism of Chilean society towards the indigenous community. When he as younger, Díaz's uncle, celebrated Mapuche artist Bernardo Oyarzún, was arrested on suspicion of jewelry theft. Oyarzún bore no resemblance to the suspect, but the local police didn't care. He was Mapuche, and that was the only thing that mattered to them. This same profiling also happened to his maternal grandfather. The brutal treatment by the police was to suit their own racist narrative.
The exploration of this topic leads Díaz to explore his indigenous culture and family history. He uses archival footage and family photos combined with the powerful sculptures, photos and art installations of his uncle to tell the tale of their treatment while celebrating both his family and the culture, language, and traditions of the Mapuche.
On Suspicion Zokunentu is a very proud and personal doc. When I watched it, I was captivated by the culture. It's maddening how so many are threatened by diversity instead of celebrating it.