Evans Above
Aug 30, 2016
Director Jon Favreau brought us the live action version of the beloved animated classic The Jungle Book and now Disney let's us bring the jungle into our homes with the release of the Blu-ray.
The 1080p AVC-encoded video transfer is presented in a 1.85:1 aspect ratio. The movie was shot digitally and that source media captures the jungle in all of it beauty and detail from the textures of the earth and rocks to the richness of the foliage. The live action scenes blend perfectly with the computer generated animal characters, whose digitally created fur moves realisitcally. Nighttime scenes benefit from the discs excellent black levels.
The sounds of the jungle are presented to us in an English DTS-HD Master Audio 7.1 soundtrack, with French and Spanish Dolby Digital 5.1 tracks also available. Subtitles are available in English SDH, French and Spanish. The film story takes place in a jungle and the soundscape doesn't let us forget it. The surround tracks immerse us in the story, from birds to insects to water. The musical score soars and has amazing clarity as does the movie's dialogue. Your system's low end will be given a workout during action scenes.
In the extras, we get commentary from direcotr Jon Favreau as well as featurettes that take us behind the scenes.
You'll not go wrong adding The Jungle Book to your collection.
Aug 16, 2016
When I reviewed the theatrical release of The Angry Birds Movie, I called it a fun diversion that was tailor-made for fans of the game and suggested that the action might even create some new players. Sony has now released the film on Blu-ray.
The 1080p transfer comes in a 1.851 aspect ratio and the colours just pop off of the screen. The island setting gives us a chance to bather ourselves in ravishing reds, gorgeous greens and beautiful blues. Each species of bird gets to dazzle us with their own palette of feathery brilliance. Speaking of feathers, the detail in the video is great and each bird's individual plumage is displayed with perfect texture, with the attention to detail continuing to the surrounding scenes. Black levels are very good and there are no nagging issues with compression to speak of.
On the audio side, we get an English DTS-HD Master Audio 7.1, soundtrack, a Portuguese DTS-HD Master Audio 5.1 soundtrack and Cantonese, Mandarin, French, Korean, Spanish Thai and Vietnamese Dolby Digital 5.1 tracks, a testament to the game's global reach. Subtitles are available in English, English SDH, French, Portuguese, Spanish, Cantonese, Indonesian, Korean, Mandarin (Simplified), Mandarin (Traditional), Thai, and Vietnamese.
The soundtrack is full of a lot of recognizable music and the clarity and low-end power packs a punch. The surround tracks immerse the viewer in the manic action while never overpowering the dialogue, which maintains its clarity.
The disc also comes with a plethora of extras. From deleted to scenes to discussions with the Hatchlings, we also get some craft instructions, behind-the-scenes featurettes and, of course, promos for upcoming Angry Bird games and Sony movies.
Again,
The Angry Birds Movie
is a fun diversion for fans of the game and little ones will be enthralled by the colour and action, so I'll give it a recommendation for your home library.
Jul 02, 2016
Sony Pictures has just released the Blu-ray of the raunchy comedy The Brothers Grimsby, so let's wade into the "elephant love juice" and take a look at the disc.
Starring Sacha Baron Cohen and Mark Strong as the titular brothers, the film follows the reunion of this particular odd couple. Sebastian (Strong) is a top agent on assignment to protect Rhonda George (Penelope Cruz) at a world health summit. When Nobby (Cohen) goes to the summit to reunite with his estranged brother, an assassination attempt is made and the two brothers end up on the run, chased by multiple forces. That's the clean version of the story line, and if you know the work of the man behind Borat, then you know this isn't probably a film for the whole family to enjoy together. But if you love Sacha Baron Cohen, then you know you're in for his special brand of boundary pushing comedy.
The film, which was shot digitally, features a 1080p transfer in a 2.39:1 aspect ratio. The image is terribly clear and detailed. Textures like surfaces and fabrics are top-notch and colours are very well balanced and natural. Black levels are deep.
The disc impresses on the sound side too. The presentation comes with both French and English DTS-HD Master Audio 5.1 soundtracks and subtitles for English, English SDH, French and Spanish. The viewer will find themselves immersed in the comic antics as the film makes full use of its 5.1 soundscape with bullets and cars and catastrophe whipping by and the low end getting a good workout as well. Dialogue is clear and centered.
The disc comes with the standard extras like deleted and extended scenes, bloopers and a making of featurette.
If you know what you're getting into with Sacha Baron Cohen, then you'll find yourself adding this one to your home video library.
May 24, 2016
The Finest Hours is based on the true tale of the sinking of the SS Pendleton in a massive storm in 1952 and its rescue by the small crew of the U.S. Coast Guard motor lifeboat CG 36500. Though only designed to hold 12 people, the brave crew manages to save the lives of 32 sailors. The film is now available as a Disney Blu-ray release.
The 1080p transfer has a 2.40:1 aspect ratio and the presentation is nothing short of solid. In a film that takes place during a stormy, nighttime rescue, you better get the details in darker scenes right and this disc does. Black levels remain excellent throughout the film and even though bursts of colour are infrequent, the detail remains sharp throughout especially when it comes to the crew's faces and clothing textures.
On the audio side, viewers get the choice of an English DTS-HD Master Audio 7.1 soundtrack or French and Spanish Dolby Digital 5.1 tracks. Subtitles are available in English SDH, French and Spanish. The 7.1 soundscape is impressive and immerses the viewer in the story. (Nautical pun not intended.) The storm that the battled though was intense and the low end of your system will need a vacation after watching this. The surround tracks do their jobs well well, from the groaning metal of the tanker to the distant screams of crew members. Despite all the action flowing from your speakers, dialogue is always clear and distinct.
Beyond the usual extras featuring cast and crew and deleted scenes, the real standout is a small doc on Bernie Webber, the Coast Guard crewman who lead the team that rescued the Pendleton.
The Finest Hours isn't a flashy story, but it's a story about people whose job entails putting their lives on the line for others. A welcome addition to your hone entertainment library.
Apr 21, 2016
We've all seen the news story where a person who has just been the victim of a disaster cries out that everything is gone and all of their memories are lost. We know about the natural disasters like hurricanes, tornadoes, earthquakes and floods. We know about the fires, natural gas explosions and man-made flooding caused by aging infrastructure. We also know that geopolitics, terrorism and unrest can also put our personal information and memories at risk.
Fujitsu's ScanSnap iX500 can help reduce the mountain of paper in your home and safely archive your important papers.
It's not just the memories that are gone. A person may be thinking about the old letters their great grandfather wrote home when he was in the military, but perhaps the immediate issue at hand is the important papers asked for by the insurance company or local government office. There's a way to take care of both the memories we want and the important data we need. It does require some time. It does require some planning. However, if you ever face the day when a CNN reporter is standing where your house used to be, you can be the person who's able to say, "We're alive. A house can always be rebuilt and thankfully all of our memories and documents are backed up and safe." Isn't that worth a little time and effort?
Yes, I said it. Time and effort. It's going to require both at first, because you're going through your home and collecting all the paper debris that clutters our space and minds. If you do it right, the real "heavy lifting" occurs just once and then after that you're just updating as the papers come in or, say, once a week. The peace of mind is worth the price of admission.
The good news is that the hardware exists to make the job easier. As part of our research into this article, we were given the chance to review the Fujitsu iX500 ScanSnap scanner, which is consistently rated as one of the top picks for small office/home office scanners. I am not exaggerating when I say the scanning was the easiest part of this process. Once you collect all of your life on paper, the ScanSnap iX500 will make it a breeze to capture it digitally. Let me say it again: I actually found the scanning part to be fun.
We wanted to give this process the full test. We went through filing cabinets and shelves, drawers and cupboards, wallets and closets until we collected all the paper hiding in our home. We then categorized it and sorted it by date. We had bank and credit card statements going back years. We had university lecture notes, essays and exams. We had tax documents. We had Christmas cards and birthday cards and photos and product warranties. We ended up with the proverbial mountain of paper.
Collecting the paper is one thing. Organizing it is the real task.
Let's take those various statements that you get monthly from your bank or broker. Or the tax statements that you get from the government. Clear off a table or put something down on a bed or floor as some of your older documents might be a little dusty. The main thing is that you need room.
First off, organize them by category. You might have literally grabbed a foot high stack of paper from a shelf or old box that's completely unsorted. Now is not the time to sort it by date. That will just slow you down. You want to go from big picture to small detail, macro to micro. So grab that first pile of papers and put all the statements together by company. You'll soon have a pile for each company or government that you deal with.
You're not done. That was just the first pile you grabbed from somewhere in your house. You know when you watch a police drama and they smash into a home looking for the bad guy? They go from room to room checking for their suspect and yelling "clear" as they sweep each room. Okay, you don't have to yell "clear", but sweeping room by room is a good idea. Why? You might think you only have papers in one room. You don't. You might have forgotten, but you quickly grabbed that credit card statement you left on the table before Thanksgiving and shoved it into the dining room hutch as the guests arrived early. That letter from your bank? You put that in the sock drawer so you wouldn't forget it on Monday. (You did.) The report card was shoved into the kitchen drawer by the phone after you suddenly remembered you had to run out for groceries. To paraphrase the old saying about cockroaches, if you can see one piece of paper out in the open, there are probably dozens hiding elsewhere in your house. So sweep each room and then take those piles and add them to the piles you've already got on the table.
If you're running out of table space, it's okay to consolidate similar statements for now. You might have gone through a few different insurance companies or banks. In that case – for now – put all of your bank statements together if it gives you more room on the table for other categories. Once you've finally swept your house, you're ready for the next step.
A quick message of support. You can do this. It seems like a pain right now, but the good news is that you only have to do this once if you do it properly and then setup a process for future incoming paper. This giant scanning dump will then be replaced by a "scan it as you get it" or weekly scanning run that will keep things under control and keep you prepared for anything.
Okay, so you've got everything in piles. Grab one of the piles. Organize it by month and company. Do the same for the next pile. And the next. Suddenly your table is full of organized piles of paper. We're finally at the step where we can start scanning.
The ScanSnap iX500 is incredibly easy to use. With such a wonderful tool, the scanning is easily a one person job. Yes, you can climb this mountain of papers without anyone else. While the iX500 is scanning a pile of paper, you can be grabbing the next one and tidying it up. As the iX500 whips through the scanning, you can watch the scanning progress pop-up for any error messages (you will hardly ever see one) and name the newly scanned file before inserting the next pile of papers. Rinse and repeat. The ScanSnap iX500 scans quickly. It will go through your papers so fast that all the sorting and preparation will make the scanning seem anticlimactic. Does it have to be a solo job? No. If you've always looked at a friend or family member and thought they'd enjoy scanning, invite them over to make it a scanning party. Then wonder why you think about scanning so much.
How should you group and name the files? You might have papers going back years. Your process will be slowed down if you do the really old stuff by month. I'd grab a year of old statements, sorted by month, scan them and name them something like this:
Year-Name of person-Name of company and type of statement.pdf
So John Doe's ABC Bank VISA statement files might be like this:
2001-John Doe-ABC Bank VISA statements.pdf, 2002-John Doe-ABC Bank VISA statements.pdf, etc.
The year makes it easy to find if you suddenly need to grab all the files for a certain year. Need all the 2009 files? Search your computer for 2009*.pdf
You might be thinking, "I'm single, I don't need the name." Well, one day you might be a couple or a family and it might be great to have files like 2001-John Doe-ABC Bank VISA statements.pdf, 2001-Jane Doe-ACME Company paystubs.pdf, and 2020-Billy Doe-report cards.pdf. A second creating a good file naming scheme now saves you minutes in the future.
Let's say you're part way through the year. I'd still save all the statements you have for the current year into a file named for the year. With the iX500 scanner and its ScanSnap Organizer software, when the latest statement arrives, you can open the current year's file and scan the new statement directly into it. If you are using another scanner or software, there are PDF merge utilities out there. After using other scanners and software, I'd really recommend the ScanSnap iX500 for its ease of use and features.
Here's another reason why scanning documents is great. I call them the "one offs". Tossing all of your bank statements into a filing cabinet is easy. But what about all the pieces of paper that you only have one of? Are you going to toss them into a giant overflowing physical file folder called "Miscellaneous"? Probably not. But need to prove that you were called for jury duty a few years ago? Scanning that jury notice as 2014-John Doe-Jury Notice.pdf can easily be found on your computer with a search for jury.pdf. I'd also recommend scouring the web for downloadable copies of the manuals you have. Can't find it online? Carefully cut up the manual and scan it. Now you'll always have the instructions for your vacuum cleaner handy.
The ScanSnap iX500 comes with a carrier sheet that can be used for more delicate documents. In simple terms, it's two joined plastic sheets that you can put delicate items into so the plastic takes the brunt of the rollers that bring the documents into the scanners. I'd use it for delicate items like old paper birth certificates, newspaper clippings, old family letters and photographs. You can also use it to help scan old birthday cards or the drawings your kids have up on the fridge.
Let's digress for a second and discuss photographic prints. Yes, the ScanSnap iX500 can scan photos. Yes, it has a carrier sheet to protect the photos as they go through the automatic document feeder. Yes, the highest colour resolution of 600dpi will do a good job of scanning your prints. As a photographer, I still find myself partial to a flatbed scanner for prints. That's just me. If you're going to use the iX500 for photographs, check it out with a few photo prints and see how you feel about it. If you're happy, I'm happy. If you find that you're family has a lot of larger prints or even books you want a record of, you might want to invest in a contactless scanner like the Fujitsu ScanSnap SV600 Contactless scanner.
Here's another thought about photos. Why not leave them for scanning after the papers are out of the way. A credit card statement from 2014 or a report card from 1972 is pretty self-evident. But maybe you found a box of photos in the attic that you vaguely remember. Why not get together with your family historian? You know, the parent, cousin, aunt or grandparent who remembers everything and everyone. After you've grouped the photos and scanned them, why not invite your "historian" over and have them tell you the people in the photos or the stories behind them. This way, you can create a digital memory book. There are various print-on-demand services that can even help you make a nice bound book full of the photos that you could give as presents to family members. If you're one of those people who has a hard time coming up with gift ideas, I'm giving you a great one here. This is gold ticket stuff. You can thank me later. Oh, and if you see me, I take my coffee black. Just spit-balling here, but you could also use slideshow software that allows recordings and actually record Grandma talking about the birthday party photo that ended in a food fight. You can be your family's Ken Burns.
Okay, back to your files. You probably don't want to have one giant folder full of scanned files on your computer. Yes, you can use the search to find a file, but give yourself a head start by creating a hierarchy of folders in your documents folder. Do what you feel works best for you. You could have folders based on name and then category so, for example, you have a John Doe folder with Tax, University and Banking folders inside. Or you create category folders and then have separate folders for each family member inside them. See what works best for you. I tend to lean towards names followed by categories, so when Billy Doe moves out you can easily grab all of his files in one swoop for him to take.
What's next? You've scanned all of your documents. You've worked out that you may want to shred some of the documents you no longer need hard copies of in order to reclaim some space in your home. Before you go on a massive shredding binge, I'd strongly recommend backing your files up. Your hard drive is perfectly timed to die the second you shred a file you haven't backed up.
Backing up, like visiting the dentist, is one of those things that we intend to do but always put off. However, what's the point of scanning all of your paper documents if your computer can be destroyed in the same disaster or accident that would have destroyed the paper original? So you need a backup.
Backing up to a second drive in your computer or home is a start, but not a solution. That sort of backup is good if one drive dies a natural death as you can quickly be up and running by restoring the data from the second drive. But again, if a fire or flood or theft destroys one drive, the second one isn't going to be miraculously safe just because it's a backup. You need an offsite solution. That solution can be physical, in the cloud, or preferably, both. For example, you might backup all of your scans to an external hard drive and put it in a safety deposit box. Chances are that you're not going to keep going back and forth to the bank to update the drive and yes, the natural disaster that hits your home could hit your bank too. So a remote backup and/or a cloud backup is a much better solution.
The cloud is just an easier, friendly marketing term for a collection of networked computers securely accessible through the internet. So when people say "Why not backup your scans to the cloud?", they're suggesting that you use a service that will securely keep a copy of your backups on remote, geographically-dispersed computers. There are many services out there like Backblaze, Carbonite and Crashplan, just to name a few. Typically you sign up for the service, install a small piece of software and sit back as your computer backs itself up the cloud automatically. Depending on the size of your files and the speed of your internet connection, the initial backup might take hours, days or even weeks. So again, hold off on that shredding party until your initial backup is done. Typically these services cost about $5 a month or so. So for the price of a fancy coffee, you can have a backup process that works silently in the background. Isn't that worth your piece of mind? You did all that hard work getting your papers ready to scan, so take the extra step and make sure those scans are safe to. Again it's all about piece of mind and having information at your fingertips.
Information retrieval is another area where this whole collect and scan process can help you. The ScanSnap iX500 can use OCR (Optical Character Recognition) to "read" your scans and save them as searchable PDF files. So now you can search your computer for "calcium" and it will find all the references to calcium that were in those newspaper and magazine articles you scanned. Or use it to find certain charges in your credit card statements. Your life is getting easier already.
In just a few work sessions, you have saved your important documents, saved your even more important family memories, and earned some peace of mind and maybe even some extra space in your home. I can't stress enough that though the project may seem daunting at first, a wonderful tool like the Fujitsu ScanSnap iX500 can make the project easy to accomplish.
I was recently given the chance to take a look at the Fujitsu ScanSnap iX500. I was planning an article on the need to scan and backup important documents and memories and my initial research showed that the ScanSnap iX500 was routinely on top of the list when it came to SOHO (Small Office Home Office) scanners. I'll get to the nuts and bolts in a second but first let me give you my initial reactions to the iX500.
Fujitsu's ScanSnap iX500 makes scanning a breeze.
The ScanSnap iX500 is so easy and convenient to use that it quickly becomes an indispensable part of your computer/office setup. Some other scanners I've used require launching the software, adjusting settings, doing a prescan and crop and then the actual scan. The extra steps can sometimes lead you to put off scanning tasks and we all know how easy a deferred task soon becomes a forgotten one. With the ScanSnap iX500, you can set up a preferred workflow, e.g. always scan to a searchable PDF file, and then just insert the paper, press one button, and name the resulting file. It becomes so easy to return home and scan receipts or grab the mail and scan that new financial statement. That ease of use lends itself to one of the principles of David Allen's GTD (Getting Things Done) productivity method, which is if a task can be done in less than five minutes, do it now. The ScanSnap iX500 makes keeping up with your paper life so easy that your inbox never turns into a mountain. I'll have more on that in my backing up memories and documents article.
Let's put it another way. If the ScanSnap iX500 was a friend, I'd invite it to parties. If I knew when the unit I'm using was manufactured, I'd get it a birthday cake. The thought of scanning filing cabinets full of documents was scary, but the ScanSnap iX500 made the task simple and, dare I say, fun.
Let's take a look at the technical specifications of the ScanSnap iX500. It has an auto-document feeder which can hold up to 50 pages at a time. It's a duplex scanner, which means that it scans both sides of a page in one pass, which is great for documents like credit card statements that try to cram as much information into as few pieces of paper as possible. In Normal scanning mode, the ScanSnap iX500's scanning resolution is 150 dpi (dots per inch) for colour and grayscale and 300 dpi for monochrome. Best mode takes it up to 300 dpi for colour and grayscale and 600 dpi for monochrome. At those resolutions, the ScanSnap iX500 is able to whip through the pages at 25 pages per minute, which means 50 pages if you're looking at a double-sided source. The only time that scanning speed is reduced is when you crank up the resolution to Excellent. It will then slow down to 7 ppm but in return you get a scanning resolution of 600 dpi for colour and grayscale and 1200 dpi for monochrome.
The ScanSnap iX500 is excellent at recognizing paper sizes automatically, though there are adjustable guides to steady the paper flow. Without any assistance, the feeder is able to handle A4, A5, A6, B5, B6, business card, letter, legal and custom sizes from a maximum of 216 × 360mm to a minimum of 50.8 × 50.8mm. Using the carrier sheet, which is a see-through plastic handler, you can scan delicate pages and photographs as well as A3, B4, and double-letter pages. You can even carefully fold a page that is too big for the scanner in half, scan both sides, and the ScanSnap software will stitch the image together for you.
The ScanSnap iX500 weighs about 3 kg and when in its off mode (which means the paper holders are closed) it takes up a mere 292 × 159 × 168 mm (W x D x H). It's very sleek looking when it's closed and could best be described as looking like Darth Vader's lunch box. When you open it to reveal the paper feeder and scanned document output tray, it is still not something that is going to take up a lot of space on your desk or shelf. Opening the device powers it on and closing it turns it off. I really like the fact that the indicator LEDs are only illuminated when the device is on. The ScanSnap iX500 knows it's cool and doesn't feel the need to brag that it's around by illuminating the room with bright airport landing lights when it's off like so many other devices these days. (Yes, I'm looking at you, Mr. TV.)
How do we get started with the ScanSnap iX500? After excitedly removing it from its box, you open the unit and take out the protective packaging (a few small pieces of foam taped to the unit) that protect the scanner's more sensitive areas. Before attaching the ScanSnap iX500 to your computer, use the ScanSnap setup DVD to install the required software. You then attach the ScanSnap via USB or follow the instructions to connect it to your computer via WiFi. The ScanSnap iX500 has a USB 3.0 connector (and is USB 2.0/USB 1.1 compatible) and on the WiFi side can connect via 802.11b, g or n.
The WiFi abilities and its built-in dual core CPU means that the ScanSnap iX500 is able to act independently of a connected computer. What does that mean? It means that if you're about to head out the door and want to quickly scan a document to your iOS or Android tablet or smartphone, you just fire up one of ScanSnap's free apps, put the paper into the scanner, hit the scan button in the app and in seconds the document is in your tablet or phone even if your home PC is off. Again, that makes scanning convenient and easy to do as needed.
The ScanSnap iX500 also comes with a suite of software:
ScanSnap Manager allows you to easily change the settings and workflow for the one-button operation of the scanner.
ScanSnap Organizer (Windows only) allows to view your PDFs and JPEG files and arrange the files in folders.
CardMinder allows you to quickly go through that mountain of business cards that you may have collected over the years. The software uses intelligent text recognition to grab the data off the cards and assist you in placing them into a contact database that can also be linked to a wide variety of other applications.
ABBYY FineReader for ScanSnap performs OCR (optical character recognition) on your scanned files and enables you to convert that data into Word, Excel or PowerPoint files.
Evernote is a program with a rabid fan base. It allows you to collect notes, images and web pages and store and access them in the cloud via the web or app. Since you're using the ScanSnap iX500 to scan a ton of paperwork and images, Evernote is one tool that can be used to access and search the resulting information.
If you wondering what the heck the cloud is, it's just a term for networked storage of documents on servers hosted on the internet, which means you can generally access your files anywhere you are. Besides Evernote, which goes way beyond simple cloud storage, the ScanSnap iX500 also comes with software to access the popular cloud services SugarSync and Dropbox.
On the "Windows only" side of things, the ScanSnap iX500 also comes with an application to scan files to Microsoft SharePoint and Office Live, a trial version of Rack2-Filer Smart, which is a digital document manager, a trial version of Magic Desktop which enables you to sort scanned data or mobile created documents into work and personal groups. The ScanSnap iX500 also comes with the global standard for creating, manipulating and editing PDF files, Adobe Acrobat X Standard. Our review unit did not come with Acrobat, so I won't be discussing that.
I'm a huge fan of the ScanSnap Organizer software. You can quickly view and edit a PDF file from its built-in viewer and rotate or delete pages that you don't need. I also like the ability to import a PDF that was previously created by the ScanSnap iX500 and add pages to it with a new scan. You just import the PDF, open it in the built-in viewer and then hit the scan button on the ScanSnap iX500. It will then ask you where you want to append or insert the new scan. This is great if you create a PDF for, say, the current year statements of an account and want to add the new new months in as they arrive.
The Fujitsu ScanSnap iX500 is easy to setup and even easier to use. I can see why it has been so heartily recommended. Great tools and services reduce friction, the impediments to getting a task done that cause you to delay or abandon the task. The ScanSnap iX500 smooths the process and can help you reduce the clutter and increase the productivity and peace-of-mind in your life.
It's also the perfect tool for our article on backing up and archiving the important documents in your life.
Apr 05, 2016
To call Star Wars: Episode VII – The Force Awakens "eagerly anticipated" was probably the biggest understatement of 2015. Forget the fans for a second. When I went to the press screening, cynical reporters and hardened critics looked like kids waiting to open a Christmas present early. I swear that one TV correspondent was literally hopping in anticipation.
So needless to say the Blu-ray release has been just as anticipated. After all, know the hardcore fans can pore of each scene looking for clues and further information on the story to come.
The Blu-ray has a 1080p transfer in a 2.40:1 aspect ratio. To sum it up, it looks great. Star Wars has never been as clean a universe as Star Trek. It may a world full of space ships and intergalactic travel, but equipment still gets dirty, grease is still needed to lubricate things and clothes get torn in battle. The Blu-ray captures every bit of detail, every fabric texture and every menacing piece of hardware. Colors pop when colors need to pop and darker scenes are dark but not muddy.
To say sound is important to Star Wars is also stating the obvious. What fan cannot hum whole passages from John Williams' score? On the soundtrack side, the disc has an English DTS-HD Master Audio 7.1 track as well as French and Spanish Dolby Digital 5.1 tracks, with English SDH, French and Spanish subtitles. The soundtrack is immersive to say the least. The surround channels get a real workout as the viewer is placed in the center of the action and the surround always supports the scene and is not gimmicky. The low-end of your system also gets to flex as starships rumble into view and battles rage on multiple fronts. Starting the Millennium Falcon has always been an exercise in skill and luck and viewer can hear the clicking and beeping of every switch thrown in the process. Dialogue is clear and precise.
The release has a great selection of extras on their own dedicated disc. An hour plus making of feature examines the franchises move to Disney, the hiring of J.J. Abrams, on location filming, digital effects, and character evolution.
We also get a quick look at the table read, creature crafting, building the new droid BB-8, lightsabe duels, practical and digital effects, the John Williams score, and deleted scenes.
Let's face it, for fans I could have just typed "yada yada" as they've already ordered the set. If you've just discovered Star Wars, you'll want this in your collection.
Feb 11, 2016
I attended the Media Preview today for the 2016 Canadian International AutoShow, which takes place February 12th to the 21st at the Metro Toronto Convention Centre. It was my first time ever attending the event and if there's one word for it, it's massive. I'd recommend checking it out and you can find more details at autoshow.ca.
Some of the highlights of this year's CIAS include:
Art and the Automobile: presented by Cobble Beach Concours D'Elegance, it will display the advertising used to entice people to buy some iconic classic cars over the first 60 years of the automobile.
Auto Exotica: A collection of the top luxury brands including Ferrari, Maserati, Aston Martin, Lamborghini, Bentley, Rolls Royce, Tesla, McLaren, Pagani and Lotus.
The powerful yellow 1969 Corvette driven by celebrity TV chef Guy Fieri headlines Cars & Stars, a showcase of vehicles — and their owners — that have gained fame in pop culture.
Power, engineering and creativity is on display with Hot Rods and Choppers featuring Kreater Custom Motorcycles. Hot rods will include the 1954 Ford F-100, 1925 Ford Model T Roadster Pickup, 1949 Chevy Coupe, 1929 Ford Tudor Hot Rod Project car, 1930 Ford A Roadster Hot Rod and the 1955 Chevy Gasser.
The Ontario government and the Automotive Parts Manufacturers Association gives us look at the Connected Car and our automotive future.
The Ford Performance Zone, a collection of Ford performance vehicles with a basketball themed celebration, a nod to the NBA All-Star Game at the Air Canada Centre on the opening weekend of the AutoShow.
Marking the 100th Indy 500, the Indianapolis Motor Speedway and Museum is bringing a unique collection that showcases some of the iconic vehicles that have raced at the speedway over the past century while highlighting the many Canadians who have pursued glory at this fabled race.
Street Tuners, led by Eurocharged Canada, a spectacular display of luxury performance cars like the Audi R8, Mercedes AMG and Ferrari 458.
A look at the top concept cars like the Audi H-Tron, Subaru Impreza, Hyundai Enduro, Hyundai Santa Cruz Crossover Truck, Kia Niro, Toyota U2, Buick Avenir and Nissan's Rogue Warrior.
Forty new vehicles will be launched at the AutoShow, including Audi's 2017 RS7 Performance, 2017 R8 5.2 and R18 E-Tron Quattro, Buick's 2017 LaCrosse, Cadillac's 2016 CT6, Chevrolet's 2017 Bolt EV and 2017 Cruze Hatch, Chrysler's 2017 Alfa Romeo Giulia Quadrifoglio, 2017 Chrysler Pacifica, 2017 Chrysler Pacifica Hybrid, 2016 Dodge Viper ACR, and 2016 Jeep Cherokee Overland, Ford's 2017 Ford F-150 Raptor SuperCrew, Fusion, and Lincoln Continental, GMC's 2017 Acadia, Hyundai's Genesis G90, Jaguar's F-PACE, Maserati's Quattroporte Ermenegildo Zegna, Mazda's 2016 Mazda CX-9, Mercedes' 2017 Mercedes-AMG S 63 Cabriolet, Mercedes-AMG SL 63, Mercedes-AMG SLC 43, Mercedes-Benz S 550e Sedan, 2017 Mercedes-Benz GLS, 2017 and smart fortwo cabriolet, Porsche's 2017 Porsche 911 Carrera, and Volkswagen's 2016 Volkswagen Beetle Dune.
Here's a quick look at some of the sights from the Media Preview Day: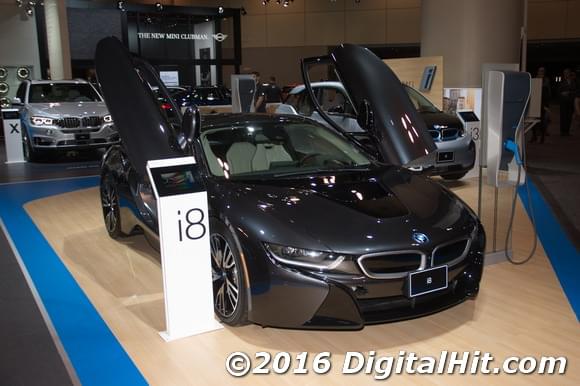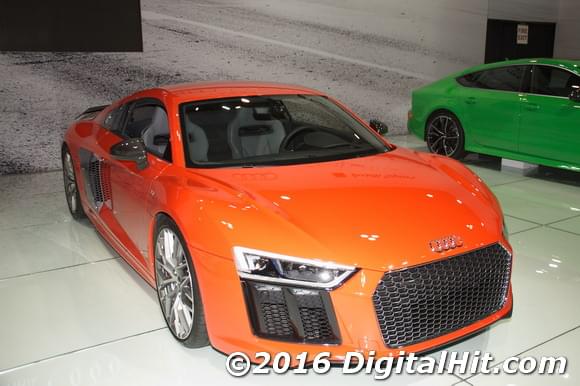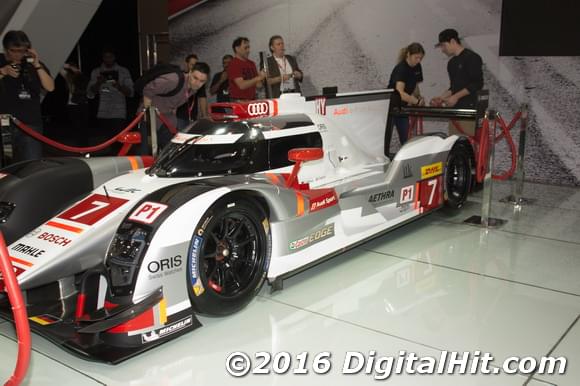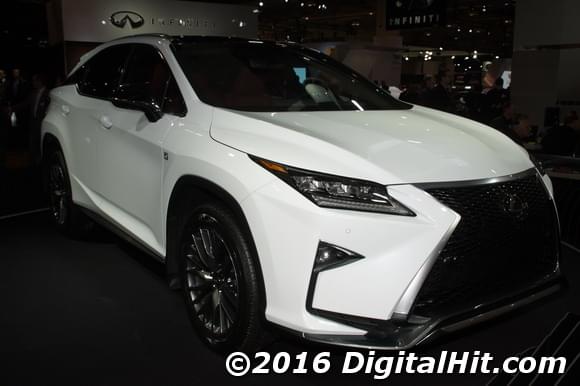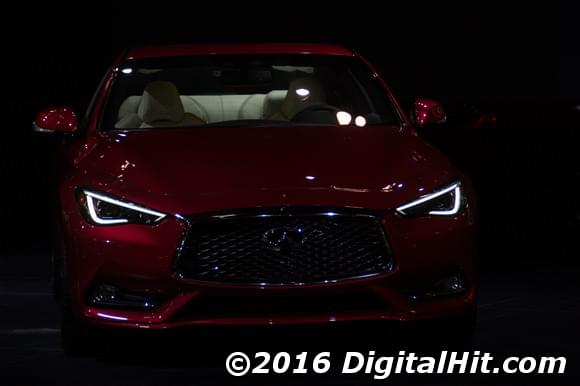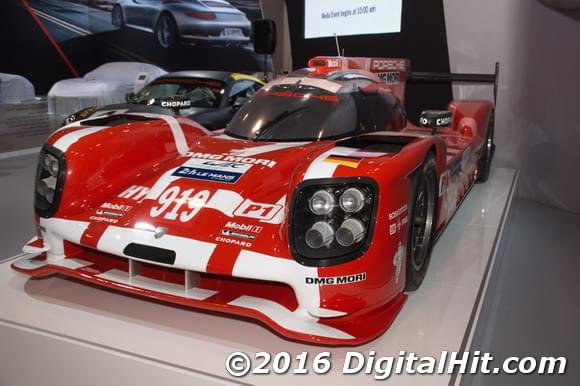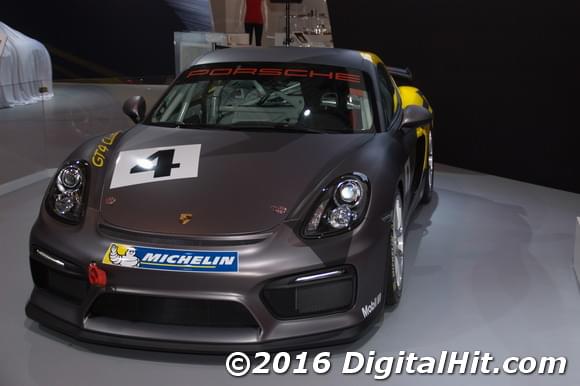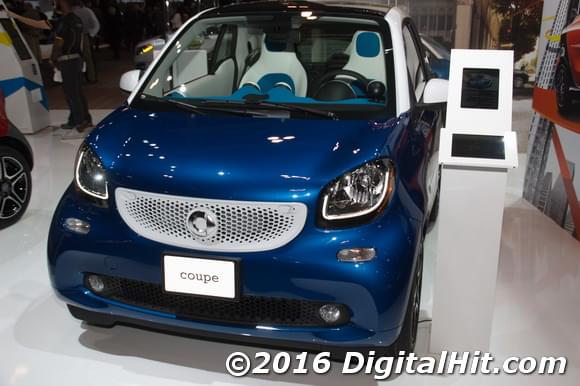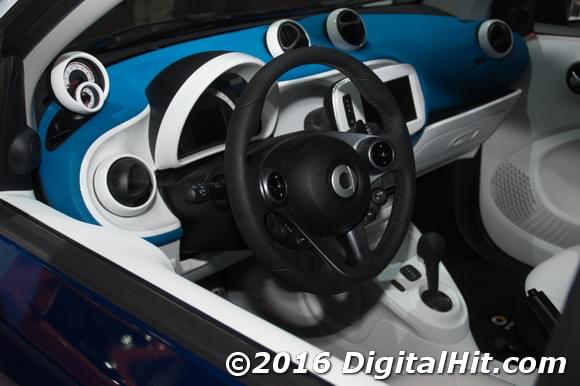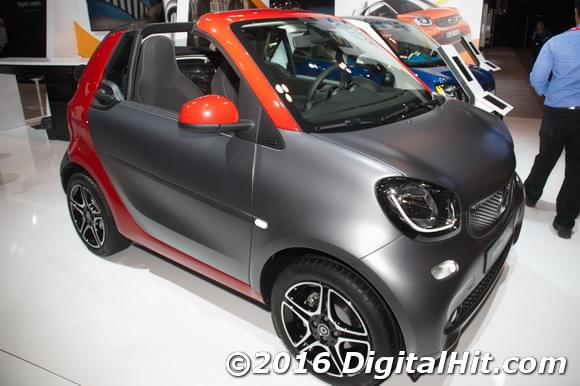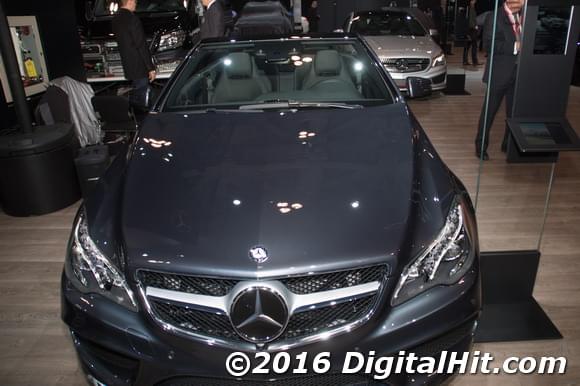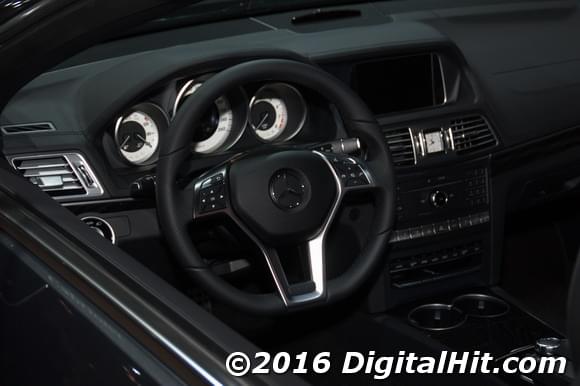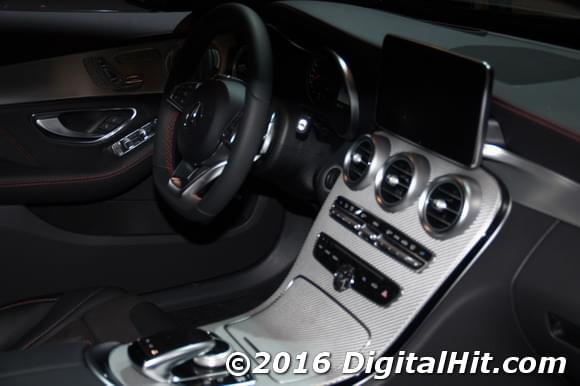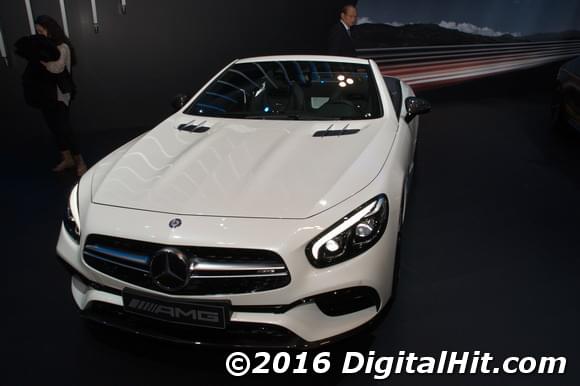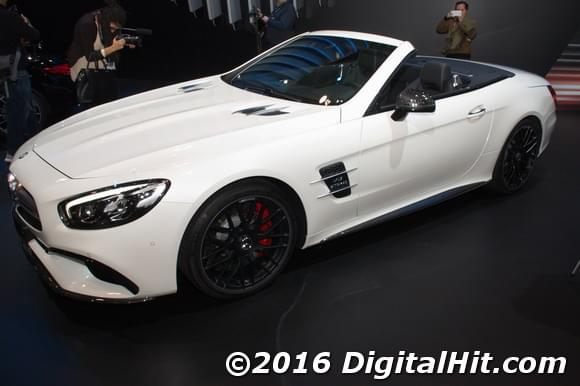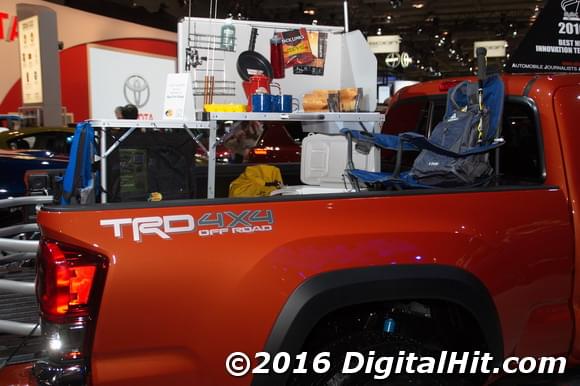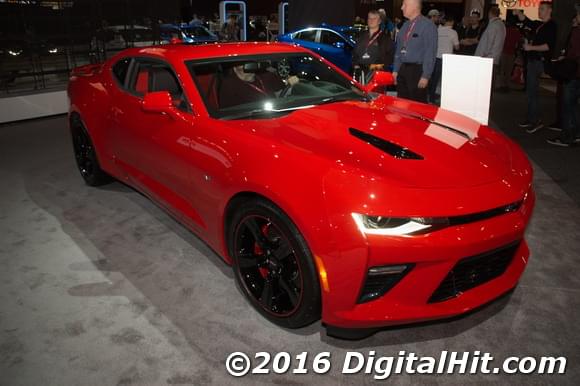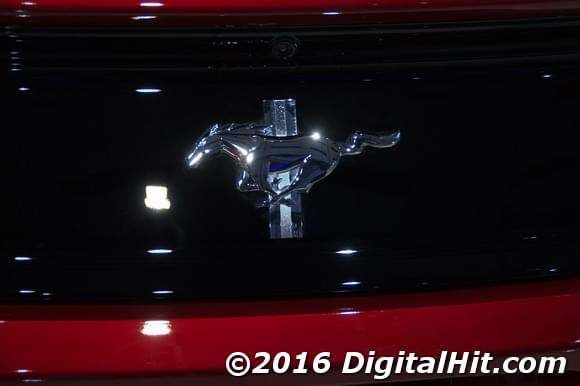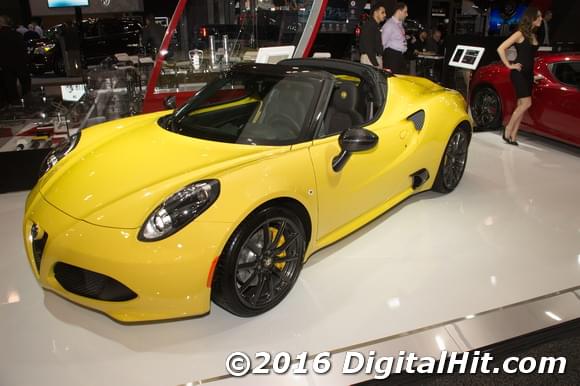 Again the 2016 Canadian International AutoShow takes place February 12th to the 21st at the Metro Toronto Convention Centre. For more details visit autoshow.ca.
Feb 02, 2016
Disney once again releases its classic 1937 film Snow White and the Seven Dwarfs, the first full length animated colour feature. The audio and video presentations of this 2016 Signature Collection Blu-ray release are identical to the 2009 Diamond Edition. There's some slight alteration to the extras with a few new ones but several that are missing. If you already have the Diamond Edition, you'll have to decide whether this latest release is a must have. If you don't have it, then you'll have to decide which disc to add to your home entertainment library.
The original material was shot with the 1.37:1 Academy ratio also known as 4:3. Since we've all mostly moved to widescreen TV's the presentation of this 1.34:1 1080p transfer would leave us with black bars down the sides of the screen. To get around that, you're offered the option of watching the film in DisneyView, which places artwork from Toby Bluth in the areas where the black bars would be. The transfer was restored and remastered and looks great. The colour palette is bold, the black levels and contrast nice and deep, and the level of detail captures the artistry of this hand-drawn, hand-painted masterpiece. The digital transfer does not exhibit any noticeable banding or aliasing. Disney has given this historical film the love and attention it deserves.
On the audio side, we get an English DTS-HD Master Audio 7.1 soundtrack, the original mono English soundtrack in Dolby Digital and French and Spanish Dolby Digital 5.1 tracks. Subtitles are available in English SDH, French and Spanish. Since they're working from a mono original, Disney has used the low-frequency and surround tracks subtly, moving some aspects of the soundscape to create a slightly immersive experience. Dialogue is clear and the music and songs sound great. They treated the original sound work with respect and don't do anything too gimmicky.
As noted the Signature Collection disc has some new extras, some old extras and is missing some material that was available on the Diamond edition.
Here are the new extras on this edition:
In Walt's Words: Snow White and the Seven Dwarfs: An audio interview with Walt, with accompanying images, the inspirations, and process involved in making the film.
Iconography: Various individuals reflect on the iconic film and imagery and the film's legacy and influence.
@DisneyAnimation: Designing Disney's First Princess: Various animators discuss the character design and history of Disney's first princess.
The Fairest Facts of Them All: 7 Things You May Not Know About Snow White and the Seven Dwarfs: Descendants star Sofia Carson shares interesting facts you may not know about the feature.
Snow White In Seventy Seconds: A hip-hop version of the story.
Alternate Sequence: The Prince Meets Snow White: A never-seen sequence of Snow White meeting the Prince for the forest time.
Disney's First Feature: The Making of Snow White and the Seven Dwarfs: A longer version of the extra found on the Diamond Edition release.
Holdovers from the Diamond Edition:
Bringing Snow White to Life
Hyperion Studios Tour: The version on the Diamond edition is longer.
Decoding the Exposure Sheet
Snow White Returns
Story Meetings: The Dwarfs
Story Meetings: The Huntsman
Deleted Scene: Soup Eating Sequence
Deleted Scene: Bed Building Sequence
Animation Voice Talent
Audio Commentary: Commentary from Roy E. Disney and John Canemaker, and as well as some audio of Walt Disney.
As mentioned, some of the extras from the Diamond Edition are missing. If you're interested in explorations of the departments that handle story, art direction, music and background painting you may want to explore the Diamond Edition. Don't feel bad which version you choose, the money's still going to Disney!
In my review of Bridge of Spies' theatrical release, I said that "Bridge of Spies is a film that find its strength in its convictions." This isn't a loud summer blockbuster but a mature, taut Cold War thriller. I was eager to see its Blu-ray release.
The Blu-ray transfer is very good. It's a 1080p video transfer in a 2.40:1 aspect ratio. Details abound, whether it's in the heavy winter overcoats or the stone and brick of New York and Berlin. Skin colours are realistic and in a movie that has a lot of action in the shadows of a cold and grey Berlin, black levels are nice and deep. There's some occasional softness in the backgrounds but apart from that the image is very sharp. The video presentation does not disappoint.
On the audio end of things, we get an English DTS-HD Master Audio 7.1 soundtrack as well as French and Spanish Dolby Digital 5.1 tracks. Subtitles are available for English SDH, French and Spanish. The surround tracks immerse you in the world of the film adding lifelike details like passing cars, footsteps, clacking typewriters and putting you in the centre of the proceedings. Dialogue is clear and well-placed in the centre channel.
The disc also comes with four featurettes: a look at the real-life events the film explores, an examination of the Berlin Wall and how the film recreated it, a look at the U-2 spy plane and the historical details of the spy swap, including a visit with Chancellor Angela Merkel.