Casey Bond and Sarah Marince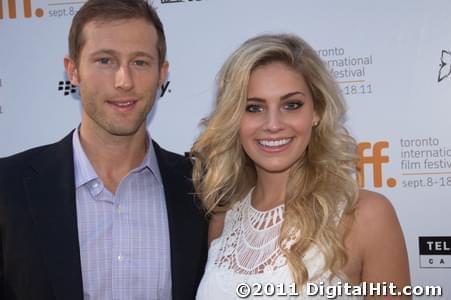 Casey Bond, who plays Chad Bradford in Moneyball, poses with his girlfriend, country singer Sarah Marince. Bond played triple-A ball for the San Francisco Giants organization before heading into acting.
©2011 DigitalHit.com. All rights reserved.
Photographed by
Ian Evans
Published: September 10, 2011
Visit our coverage of the 36th Toronto International Film Festival.
Other Casey Bond photos