Madeline Carroll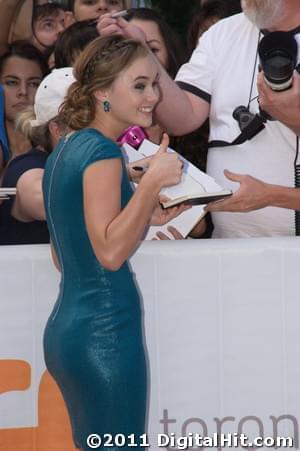 Madeline Carroll gives a thumbs up to the photographers as she signs autographs for fans at the Machine Gun Preacher premiere during the 2011 edition of TIFF.
©2011 DigitalHit.com. All rights reserved.
Photographed by
Ian Evans
Published: September 12, 2011
Visit our coverage of the 36th Toronto International Film Festival.