Jesse Tyler Ferguson, Eric Stonestreet, Sofia Vergara, Nolan Gould and Rico Rodriguez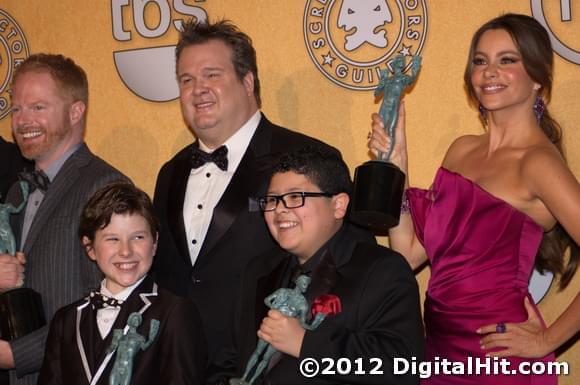 Jesse Tyler Ferguson, Nolan Gould, Eric Stonestreet, Rico Rodriguez and Sofia Vergara show off their newly-acquired SAG bling as they pose in the press room at the 18th Annual SAG Awards.
©2012 DigitalHit.com. All rights reserved.
Photographed by Christine Lambert Published: January 30, 2012
Visit our coverage of the 18th Annual Screen Actors Guild Awards.
Other Eric Stonestreet photos