Muppets Most Wanted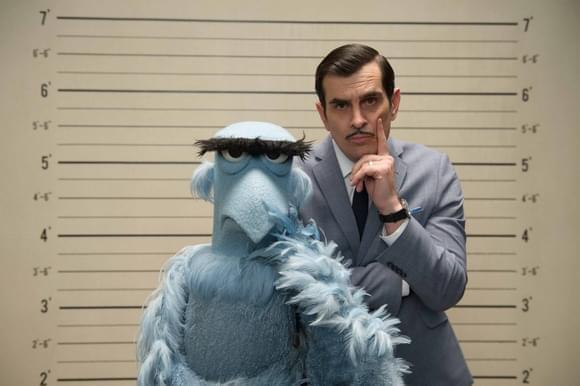 Photo: ©2013 Disney Enterprises, Inc.
Director(s): James Bobin
Writer(s): James Bobin and Nicholas Stoller
Cast: Ricky Gervais, Ty Burrell, Tina Fey, Steve Whitmire, Eric Jacobson, Dave Goelz, Bill Barretta, David Rudman, Matt Vogel and Peter Linz
Release Date(s)
Mar 21, 2014 - Wide
Read our review.
When Kermit unwillingly trades places with an evil frog named Constantine, the Muppets find themselves crossing Europe and crossing paths with investigators looking into some top-level heists in Muppets Most Wanted.
Starring Ricky Gervais, Tina Fey and Ty Burrell, Muppets Most Wanted is a follow-up to the successful 2011 film, The Muppets. For the sequel, returning director James Bobin turned to movie history.
"It's an old-style caper movie," says Bobin. "Muppet movies often have very classic movie tropes, and the evil doppelgänger — a bad-guy, evil-frog, Kermit-the-Frog look-alike — seemed like such a fun premise for the Muppets' next film." The film's genre? He says that, "We have comedy. We have a caper. And we have songs. To me, it's an action-comedy-musical — and I don't think there are many of those around."
Kermit has always headed up the Muppets troupe, but his authority is challenged in this story. "Two quite bad things happen to poor Kermit," says Bobin. "Firstly, Dominic — this charming guy who arrives to take the Muppets on their Global tour — is very good at telling people what they want to hear. Meanwhile Kermit is the voice of reason, so the Muppets are naturally drawn to Dominic. Then, Constantine — who's just escaped from prison — swaps places with Kermit, making sure he gets captured and sent to the Siberian gulag."
Is Muppets Most Wanted worthy of a prison escape? Find out when it opens in North America on March 20th, 2014.
Read our review.