Stoker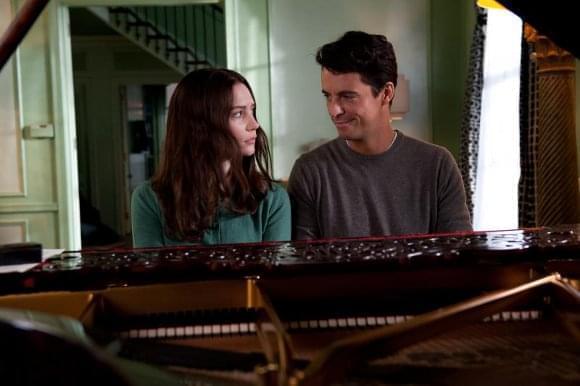 Photo: ©2013 Fox Searchlight
Director(s): Park Chan-wook
Writer(s): Wentworth Miller
Cast: Mia Wasikowska, Matthew Goode, Dermot Mulroney, Jacki Weaver, Nicole Kidman, Phyllis Somerville, Alden Ehrenreich, Lucas Till, Ralph Brown and Judith Godreche
After the death of her father on her 18th birthday, India Stoker's mysterious Uncle Charlie enters the lives of the secluded family. While her emotionally unstable mother has the hots for her brother-in-law, Uncle Charlie begins to show the young woman her real destiny.
Written by actor Wentworth Miller (Prison Break, The Human Stain) and marking acclaimed Korean director Park Chan-wook's first English language debut, Stoker stars Mia Wasikowska, Matthew Goode, Dermot Mulroney, Jacki Weaver and Nicole Kidman.
Since he was better known as an actor and he thought a first screenplay might not get serious attention, Wentworth had his agent send the script around under a pseudonym. One of the interested parties was Park. As Stoker would be his first English-language film, the director was interested in its visual style. "I also liked the fact that it was not a story that revolves around dialogue," said Park. "That was an advantage for my first English-language film. My Korean language films have not been dialogue-oriented either, so I was already comfortable with telling the story in a more visual way."
The director also saw the psychological thriller as a coming-of-age story for India. "She is an introverted girl confined in a suffocating house, unable to mix with anyone outside," he said. "She is very rebellious as she bears the pains of adolescence. Her father's death, her uncle's arrival, as well as the conflict with her mother and her peers, bring her to a realization about her true identity."
Park knew he had found his India in actress Mia Wasikowska. "Mia has the natural liveliness of a young woman," said the director. "But she is also composed and has internal maturity. To portray a girl who is neither a woman nor a child, but at an awkward in-between stage, Mia was the most suitable actor. She has a level of restraint surprising for someone her age. She is almost completely still when she is acting. But when you watch her on film, you realize that all the necessary emotion is there. She is very subtle and skillful in a way that I expect only from older actors."
The admiration was mutual according to Mia. "Even on weekends, we would meet for lunch and continue discussing the character and the story," Wasikowska said. "Ideas would snowball, becoming more and more complex and interesting. During shooting, he let us sit for long moments in silence where seemingly not much was happening, but there was always strong underlying tension. The longer we were there, the more it built. He is way ahead of the audience. Time and time again, the rug is suddenly pulled out from underneath our feet in a way that changes our perspective on what's going on. That approach was perfect for this material."
You can check out a master at work when Stoker opens on March 1st, 2013.
Read our review.