Everybody's Fine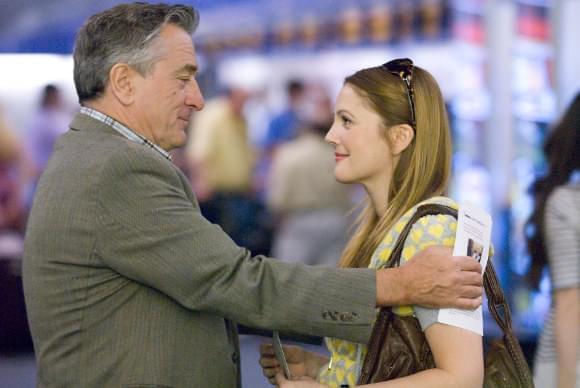 Photo: Photo credit : Abbot Genser
Director(s): Kirk Jones
Writer(s): Kirk Jones
Cast: Robert De Niro, Drew Barrymore, Kate Beckinsale and Sam Rockwell
Reviewed by: Ian Evans on
Release Date(s)
Dec 4, 2009 - Wide


Sometimes a movie title can really sum up the production and Everybody's Fine does just that. As I walked out of the theatre I thought, "It wasn't great. It wasn't terrible. Everybody's fine."

Robert De Niro plays Frank, a recent widower who is coming to terms with life on his own. His house is tidy, his garden trimmed. The only thing that appears to need some work is his relationship with his four adult children. He plans a big dinner for them but one by one, they call with excuses why they can't travel back home. Against his doctor's orders, Frank decides to visit them one by one, taking the bus and train.

When he can't find his artist son, David, he heads off to see the others and we begin to learn that the other siblings are shielding their father not only from his circumstances but also the full details of the lives that they are living. After the passing of his wife, Frank begins to learn that the phone call refrain of "Everybody's Fine" is covering for a distant relationship with his children.

The gem of the production is De Niro. After a few broad comedies and some roles that didn't live up to his reputation, his work here has a quiet strength and dignity. He has many scenes where it's just him and the train window and from the beginning of the film De Niro presents a quiet study of a man coming to terms with his present and truths of his past.

Sam Rockwell and Kate Beckinsale do well in their scenes with De Niro and capture the sad but genuine awkwardness of dealing with a loved one that you've never really gotten to know. Drew Barrymore's Rosie has a more tender relationship with her father and the actress' natural warmth and openness has the audience involved immediately. Melissa Leo, Oscar-nominated for last year's Frozen River, has a brief cameo that shows what a great actor can do with even a page of performance.

Ultimately, Everybody's Fine could easily appear as a Sunday afternoon TV flick populated with almost forgotten small screen actors. Just like the passengers on the trains and buses Frank takes know where they're going, so too do we know ahead of time the bumps and curves this melancholy story will easily take. The cast, and especially De Niro's performance, elevate it above that level, so while I may not heartily recommend it for in-theatre viewing, you should spend some time with it if you happen upon it one Sunday afternoon.