Melanie Griffith and Antonio Banderas file for divorce
Jun 06, 2014 by Ian Evans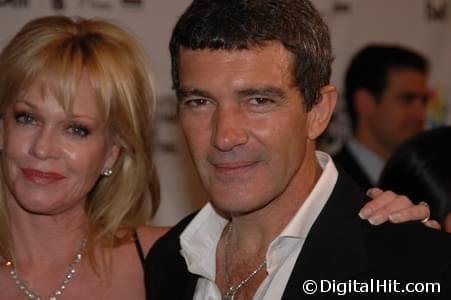 Melanie Griffith and Antonio Banderas, seen here at the 2008 Toronto International Film Festival, have split after 18 years.
Actress Melanie Griffith has filed for divorce from her husband of eighteen years, actor Antonio Banderas.
Griffith made the filing at Los Angeles County Superior Court today, citing the ol' chestnut "irreconcilable differences" as the reason for the dissolution.
She's seeking spousal support, child support and sole physical and joint legal custody for their daughter Stella, who will be 18 in September.