Ant-Man erases Pixels at box office
Jul 27, 2015 by Ian Evans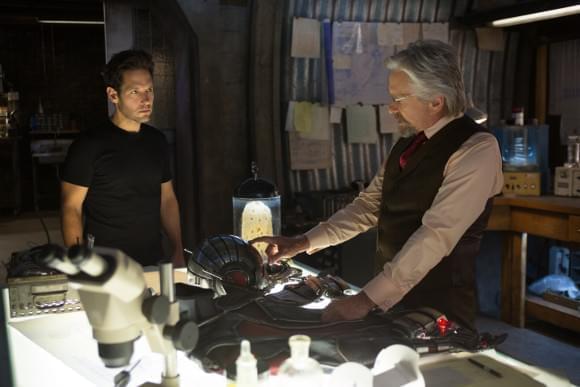 Paul Rudd and Michael Douglas appear in this still from Marvel's Ant-Man.
Fun superhero flick Ant-Man took the top spot from new release Pixels this weekend, taking in $24.8 million and raising its domestic total to $106.1 million according to Rentrak.
Adam Sandler's tired new comedy Pixels missed first by a hair, earning $24 million over the weekend.
Comedies Minions and Trainwreck were in the third and fourth spots with $22.1 million and $17.3 million, while the boxing drama Southpaw rounded out the top five with a $16.5 million opening.