33rd Toronto International Film Festival Coverage: Day One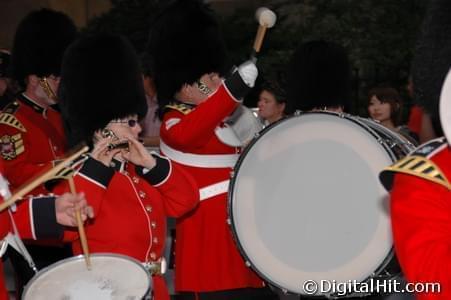 It's day one of the 33rd Toronto International Film Festival. Press passes have been picked up, schedules arranged, and stomachs told that they won't be eating properly for ten days.
This being the 90th anniversary of the end of World War One, it's only fitting that the Opening Night Gala spot at the festival has gone to Passchendaele, which was written, directed by and starring Paul Gross.
Filmed for between $16 and $20 million, the film is the highest-budgeted Canadian film ever. Based on events that happened to Gross' grandfather, the film is named after a battle that saw Canadian forces suffer 15, 654 casualties with over 4,000 dead. It was only fitting that the red carpet started with a military marching band.
After the Passchendaele carpet, we headed over to the premiere of Guy Ritchie's RocknRolla, which sees the Brit director returning to the familiar territory of the London crime drama. Some of the films stars including Gerard Butler, Thandie Newton, Jeremy Piven and Chris "Ludacris" Bridges joined the director on the Elgin's red carpet.
TIFF Day One Photo Galleries