44th Toronto International Film Festival Coverage: Day Eight
Thursday, September 12th, 2019 by Ian Evans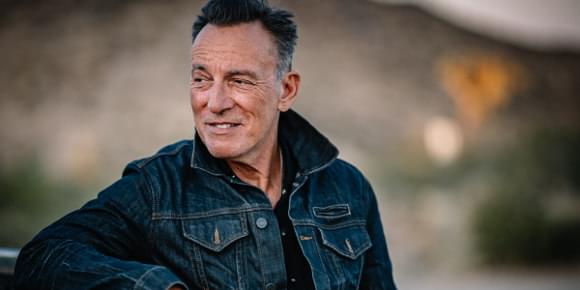 Western Stars courtesy of TIFF.
It's day eight and the Festival has that winding down feeling, with many of my U.S.-based peers having headed home. I managed to catch a couple of screenings today.
First up was Ford v Ferrari. Directed by James Mangold, this biopic stars Matt Damon and Christian Bale as part of the team of automotive engineers hired by the Ford Motor Company to dethrone Ferrari at the 1966 "24 Hours of Le Mans" endurance race. Damon plays Carroll Shelby, a race car designer hired by Henry Ford II. Shelby is the consummate sweet-talking salesman and part of his sales job involves the hiring of mercurial race car driver and mechanic Ken Miles, whose understanding of a car's abilities is almost mystical. Damon and Bale are fantastic in their roles, and the script gives us as much tension in the clash of styles between the racing team and the Ford suits as there is on the race track. Mangold and his team shoot the races beautifully and this is just good old-fashioned storytelling with excellent performances from a cast that also features Jon Bernthal, Catriona Balfe, Tracy Letts, Josh Lucas, Noah Jupe, Remo Girone, Ray McKinnon, JJ Field, and Jack McMullen.
I also screened No.7 Cherry Lane from director Yonfan. Set in 1960s Hong Kong during the leftist riots, the animated film tells the tale of a young English tutor and his romantic entanglements with both his pupil and her mother. Moving from reality to fantasy to animated recreations of scenes from Simone Signoret films, No.7 Cherry Lane is full of eroticism and longing. The romanticism of the main story is set against a backdrop of the pro-Chinese, anti-British student uprising. The 2D animation takes us right down to the streets of Hong Kong and this is Yonfan's love letter to it. The pacing can be quite slow, but if you get yourself past that, No.7 Cherry Lane is beautiful to look at.
Over at Roy Thomson Hall, American Woman started off the evening's galas. Starring Sienna Miller, Christina Hendricks, and Aaron Paul and directed by Jake Scott, the film's story spans a decade as a woman raises her grandchild and searches for answers following the disappearance of her daughter.
The night at RTH closed out with Western Stars. Co-directed by Thom Zimny and Bruce Springsteen, Inspired by country ballads and working with a 30-piece orchestra, Springsteen performs his new album in a barn before family and friends. This film captures that performance and Bruce's thoughts on life between each number.