Ben Barnes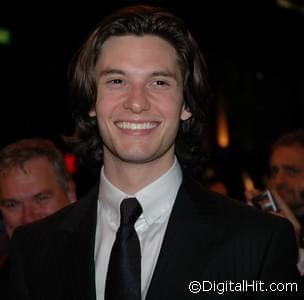 Check out our Ben Barnes photo gallery.
Born: Aug. 20, 1981 London, England, UK
[Please note that we are recovering from a bad database backup and some of our bio entries might be a bit stale. We are baking up a fresh batch as soon as possible.]
Benjamin Thomas Barnes was born on August 20th, 1981 in London, England. He was a member of the National Youth Music Theatre from 1997 to 2003. Though performing was in the cards for Barnes, his family urged him to get a university education first. He attended Kingston University and graduated with a degree in English and Drama in 2004.
In 2006, he was first introduced to TV audiences with a guest starring role on the British series Doctors and also appeared in the television movie Split Decision. The following year, Barnes was seen in the film Stardust with Robert De Niro, Michelle Pfeiffer, and Peter O'Toole.
The turning point for Ben occurred in 2008, when several roles helped earn him teen heartthrob status. He appeared in Bigga Than Ben, was the title character in The Chronicles of Narnia: Prince Caspian with Liam Neeson and Tilda Swinton and starred in Easy Virtue with Jessica Biel and Colin Firth.
In 2009, he had the title role in Dorian Gray opposite Colin Firth, Rebecca Hall, and Ben Chaplin.
As time progresses, we'll have more info about Ben Barnes here. If you have any comments or suggestions about our coverage, please email us.