Chris Klein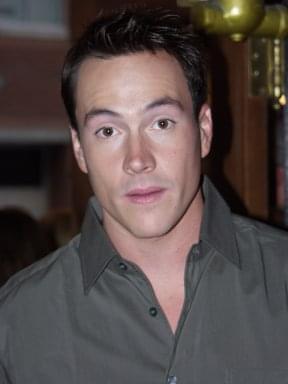 Check out our Chris Klein photo gallery.
Born: Mar. 14, 1979 Hindale, Illinois, USA
[Please note that we are recovering from a bad database backup and some of our bio entries might be a bit stale. We are baking up a fresh batch as soon as possible.]
Whether it was fate or just good fortune, Chris Klein's introduction to the big screen was not through the usual entrance to the industry. Born in Hinsdale, Illinois on March 14, 1979, Chris was discovered by director Alexander Payne while Payne was scouting high schools for his film Election in 1999. Passing the audition process, Chris was cast as Paul Metzler opposite Matthew Broderick and Reese Witherspoon. More notice for the newcomer was to come from his next film that year, American Pie opposite Jason Biggs and Eugene Levy. Chris played Chris "Oz" Ostreicher, a jock who falls in love with Mena Suvari's character, Heather. During this time, he started dating fellow teen heartthrob Katie Holmes of Dawson's Creek fame.
In 2000, Chris played opposite Leelee Sobieski in a romance titled Here on Earth. Not taking much of a break from films, 2001 brought Say It Isn't So with Heather Graham, an offbeat comedy produced by the Farrelly brothers, and American Pie 2. In 2002, Chris put his acting muscles to the test with two polar opposite films: box office bomb Rollerball with Rebecca Romijn-Stamos and We Were Soldiers with Mel Gibson, Greg Kinnear and Sam Elliott.
In 2003, wedding bells started ringing for Chris offscreen with his proposal to girlfriend Katie Holmes in December of that year. Also that year, Chris appeared in the crime drama, The United States of Leland. The film had a limited release in 2004.
The wedding bells for Klein and Holmes stopped ringing when the couple ended their relationship in March 2005.
As time progresses, we'll have more info about Chris Klein here. If you have any comments or suggestions about our coverage, please email us.