Reese Witherspoon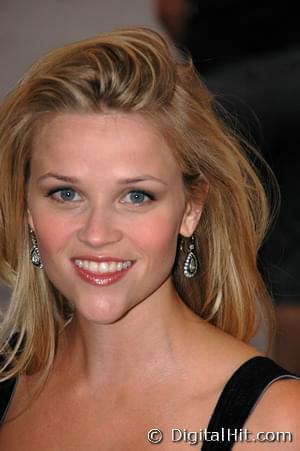 Check out our Reese Witherspoon photo gallery.
Born: Mar. 22, 1976 Baton Rouge, Louisiana, USA
[Please note that we are recovering from a bad database backup and some of our bio entries might be a bit stale. We are baking up a fresh batch as soon as possible.]
Born in Baton Rouge, Louisiana on March 22nd, 1976, Reese Witherspoon got her start in 1991, when she was cast in The Man in the Moon. The young actress, who only had some local commercials under her belt, beat out other hopefuls in the film's 10-state casting search. Witherspoon made her TV acting debut that same year, when she appeared in director Diane Keaton's Lifetime TV movie Wildflower. She continued her TV movie career with roles in 1992's Desperate Choices: To Save My Child and 1993's Return to Lonesome Dove. 1993 also saw her star in Disney's A Far Off Place.
Not afraid of taking risks, Reese played a sassy hostage in the controversial satire S.F.W. In 1996, she was stalked by Mark Wahlberg in Fear and played a trash-mouthed delinquent in Freeway. In 1998, after working with Susan Sarandon and Gene Hackman in Twilight, she appeared in Gary Ross' Pleasantville opposite Tobey Maguire and Joan Allen.
Reese refused to be nailed down to one specific genre and in 1999 she appeared in three different types of films. She played a lover escaping a desolate town in Best Laid Plans, a fiercely-focused student opposite Matthew Broderick and Chris Klein in the critics' fave Election and a virginal teen in Cruel Intentions, a Les Liaisons Dangereuses for Buffy watchers. That film had her star opposite future husband Ryan Phillippe.
The following year, Witherspoon continued to raise her profile by playing Jennifer Aniston's younger sister in a guest role on Friends. That same year also saw her give birth to her first child, a daughter.
She returned to the big screen in 2001, propelling the cute comedy Legally Blonde to a number one spot. In 2002, she appeared in the remake of The Importance of Being Earnest. Her behind-the-scenes strength saw Reese beginning to call the shots with her own production company. She produced and starred in the romantic comedy Sweet Home Alabama in 2002 and also produced the 2003 sequel Legally Blonde 2: Red, White & Blonde. During her red carpet forays for that film it became quite clear that her next big production would be a second child with husband Ryan Phillippe. The pair welcomed their new son into the world in October 2003.
She starred in the period piece Vanity Fair in 2004. In 2005, she made Just Like Heaven and received critical acclaim for her performance of June Carter in the biopic Walk the Line with Joaquin Phoenix.
In 2006, Reese produced and appeared in Penelope, which starred Christina Ricci. In 2007, she worked with Jake Gyllenhaal in the political drama Rendition.
Reese announced her separation from Ryan Phillippe on October 30th, 2006. She filed for divorce the next month and her divorce was finalized on October 5th, 2007
As time progresses, we'll have more info about Reese Witherspoon here. If you have any comments or suggestions about our coverage, please email us.