Jake Gyllenhaal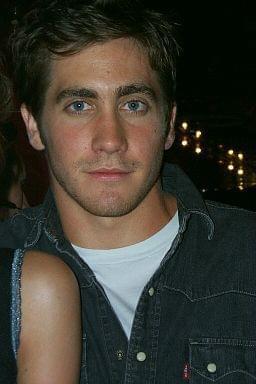 Check out our Jake Gyllenhaal photo gallery.
Born: Dec. 19, 1980 Los Angeles, California, USA
[Please note that we are recovering from a bad database backup and some of our bio entries might be a bit stale. We are baking up a fresh batch as soon as possible.]
The son of director Stephen Gyllenhaal and screenwriter Naomi Foner, Jacob Benjamin Gyllenhaal was born in Los Angeles on December 19, 1980. No stranger to the world of showbiz, Jake had an early start with his film debut in a small role in City Slickers in 1991. His next film, A Dangerous Woman (1993) starring Debra Winger, Barbara Hershey and Gabriel Byrne proved to be a family affair with his sister Maggie Gyllenhaal appearing in the film and father Stephen directing. That year, he also did the movie Josh and S.A.M.
Taking a few years off from the big screen, Jake's next film wasn't until 1998, when he was again directed by his father in Homegrown. In 1999, Jake took the lead in his next film, October Sky, starring opposite Chris Cooper and Laura Dern.
2001 would prove to be a very busy year for Jake with three movies that were completely different from one another. The first, a science fiction drama, Donnie Darko, that once again saw Jake and sister Maggie on screen together. He followed that with the critically-savaged Bubble Boy and then appeared in Lovely and Amazing.
Putting the bad reviews behind him, Jake received good notices opposite Jennifer Aniston in the indie film The Good Girl and the drama Highway with Jared Leto and Selma Blair.
Jake's career then cast him opposite two megawatt co-stars in Moonlight Mile: Susan Sarandon and Dustin Hoffman. The story follows a young man whose fiancée gets killed and stays with her grieving family. It was loosely based on the real-life experiences of writer/director Brad Silberling, who lost girlfriend, actress Rebecca Schaeffer, to a crazed stalker in 1989.
Jake then appeared with Dennis Quaid in the 2004 global-warming action flick The Day After Tomorrow.
In 2005, Jake starred in the same-sex cowboy romance Brokeback Mountain with Heath Ledger, Anne Hathaway and Michelle Williams, worked with Peter Sarsgaard and Jamie Foxx in Jarhead, and appeared in Proof with Anthony Hopkins and Gwyneth Paltrow. He hit the screens twice in 2007, co-starring with Robert Downey Jr. and Mark Ruffalo in Zodiac and Reese Witherspoon, Omar Metwally and Meryl Streep in Rendition.
In 2009, Jake appeared in Brothers with Tobey Maguire and Natalie Portman. The following year, he had two very different roles, bulking up for the video game-inspired Prince of Persia: The Sands of Time with Gemma Arterton and Ben Kingsley and then switching gears with the romantic comedy Love & Other Drugs opposite Anne Hathaway.
In 2011, Jake starred in the time-jumping drama Source Code with Michelle Monaghan, Vera Farmiga and Jeffrey Wright. The following year, he was in the police drama End of Watch with Michael Peña.
In 2013, Gyllenhaal teamed up twice with Canadian director Denis Villeneuve, appearing in Prisoners with Hugh Jackman, Viola Davis, Maria Bello and Terrence Howard and in Enemy with Isabella Rossellini. 2014 earned him awards season attention for his starring role in Nightcrawler.
In 2015, he appeared in Accidental Love with Jessica Biel.
As time progresses, we'll have more info about Jake Gyllenhaal here. If you have any comments or suggestions about our coverage, please email us.