George Clooney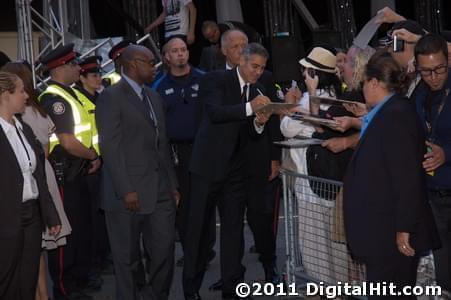 George Clooney signs autographs for fans on Yonge Street as he arrives at the Elgin for the premiere of The Descendants, his second film at TIFF this year.
©2011 DigitalHit.com. All rights reserved.
Photographed by Christine Lambert Published: September 11, 2011
Visit our coverage of the 36th Toronto International Film Festival.