Bill Migliore, Stuart Blumberg and Edward Norton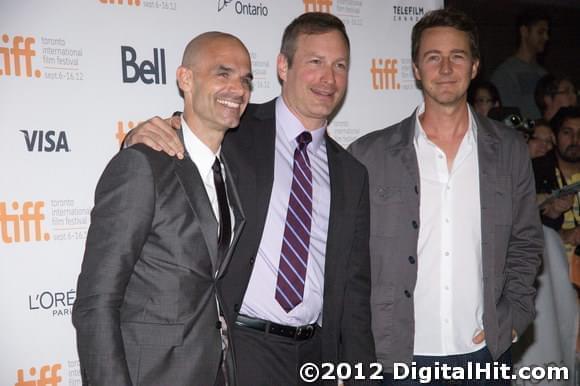 Producer Bill Migliore, director/co-writer Stuart Blumberg and executive producer Edward Norton pose together after arriving at Ryerson University for the premiere of Thanks for Sharing.
©2012 DigitalHit.com. All rights reserved.
Photographed by Christine Lambert Published: September 9, 2012
Visit our coverage of the 37th Toronto International Film Festival.