SAG Award presenters announced
Jan 07, 2010 by Ian Evans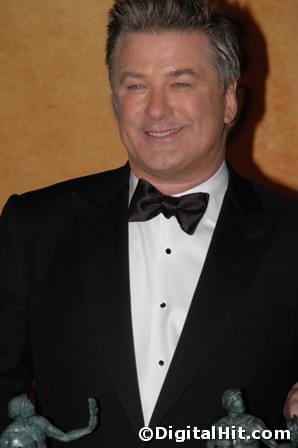 Alec Baldwin, pictured here at the 2009 SAG Awards, will be one of the presenters at the 15th SAG Awards.
Alec Baldwin, George Clooney, Jane Lynch, Michelle Monaghan, Chris O'Donnell, Anna Paquin, Meryl Streep and Stanley Tucci have been announced as presenters at the 16th Annual Screen Actors Guild Awards by Executive Producer Jeff Margolis. They'll be joining Sandra Bullock, who was previously announced as the presenter of the Lifetime Achievement Award to her co-star in The Proposal, Betty White.
The 16th Annual Screen Actors Guild Awards ceremony will be simulcast live on TNT and TBS from the Los Angeles Shrine Exposition Center on Saturday, Jan. 23, at 8 p.m. (ET/PT), 7 p.m. (CT) and 6 p.m. (MT). Stick with DigitalHit.com for all the SAG Awards results.