40th Toronto International Film Festival Coverage: Day One
Thursday, September 10th, 2015 by Ian Evans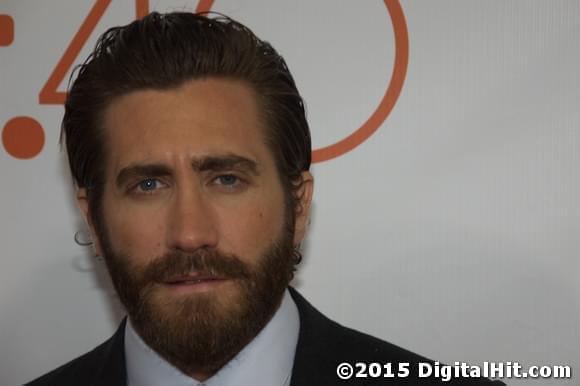 It's Day One of the 40th Toronto International Film Festival and we're headed down to Roy Thomson Hall to cover the fest's official opening night film, Jean-Marc Vallée's Demolition.
Demolition, which stars Jake Gyllenhaal, Naomi Watts, Chris Cooper and Judah Lewis, tells the tale of Davis, an investment banker whose world falls apart after losing his wife in a car accident. He begins to channel some of his frustrations into complaint letters and when a customer service rep (Watts) reads the letters and forms a bond with him, he slowly starts to rebuild his life.
Gyllenhaal has been pretty much a regular at TIFF over the last three years with Nightcrawler, Prisoners, Enemy and End Of Watch. Jake was attracted to his character's attempts to get in touch with his grief and told reporters that "there is an expression of tearing things apart for him that release him into a new place and tearing apart his house allows him to get to another feeling. It's like a journey through the onion of this guy."
Watts said her character and Jake's are both depressed in their own ways, but their bonding allows them to bring out the best in each other and her character helps to "wake him up and bring him back to life" after the tragedy he's been dealing with.
Director Jean-Marc Vallée said he was excited to be opening the 40th edition of the Festival with Demolition and told reporters that it was a "special film." He said "it's unique, it's irreverent, it's edgy and yet it's moving" and said its energy and rhythm are probably what the festival heads were looking for in an opening film. "I think that's what Piers (Handling), Cameron (Bailey) and Michèle (Maheux) are saying, 'Let's make some noise for the 40th anniversary.'"
That's all from Roy Thomson tonight.
TIFF Day One Photo Galleries