James McAvoy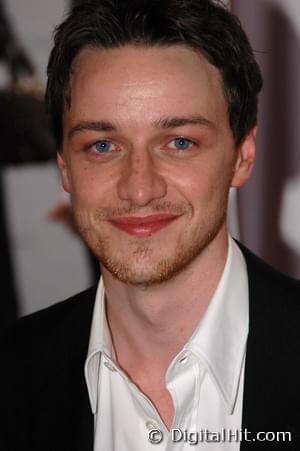 Check out our James McAvoy photo gallery.
Born: Jan. 1, 1979 Glasgow, Scotland, UK
[Please note that we are recovering from a bad database backup and some of our bio entries might be a bit stale. We are baking up a fresh batch as soon as possible.]
A New Year's baby, James Andrew McAvoy was born January 1st, 1979 in Glasgow, Scotland.
Raised by his grandparents after his parent's divorce, the young McAvoy dreamed of becoming an actor. His dreams came true in 1986, when he won an audition and landed his first role in the film The Near Room.
James later studied at the Royal Scottish Academy of Dance and Music. After graduating, he moved to London and landed a small role in the 2001 HBO miniseries Band of Brothers. Another miniseries followed in 2003 with Children of Dune. That same year, he appeared in Stephen Fry's directorial debut, Bright Young Things, which also starred Emily Mortimer, Dan Aykroyd, Jim Broadbent and Stockard Channing.
Two more TV series would follow for McAvoy with roles in State of Play and Shameless. It was during the taping of Shameless that McAvoy met Anne-Marie Duff. The pair married in 2006.
James made a big budget turn in the Kirsten Dunst movie Wimbledon, where he plauyed Paul Bettany's brother. He also garnered much attention for his role as Mr. Tumnus in 2005's The Chronicles of Narnia: The Lion, The Witch, and the Wardrobe.
The next year would show this actor as thoughtful and versatile with his role as Dr. Nicholas Garrigan, the head physician to Ugandan dictator Idi Amin in The Last King of Scotland, which also starred Forest Whitaker and Kerry Washington. He won praise for his role with nominations from BAFTA, British Independent Film Awards, European Film Awards and London Critics Circle Film Awards. That same year he also filmed Penelope with Christina Ricci and Reese Witherspoon and Starter for 10.
In 2007, he starred in the critically acclaimed Atonement with Keira Knightley.
As time progresses, we'll have more info about James McAvoy here. If you have any comments or suggestions about our coverage, please email us.