Katy Mixon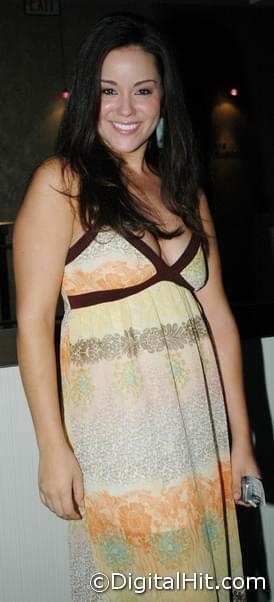 Check out our Katy Mixon photo gallery.
Born: Pensacola, Florida, USA
[Please note that we are recovering from a bad database backup and some of our bio entries might be a bit stale. We are baking up a fresh batch as soon as possible.]
Katy Elizabeth Mixon grew up in Pensacola, Florida. She attended Carnegie Mellon University's School Of Drama in Pittsburgh, Pennsylvania. After university, she moved to Los Angeles to pursue her acting career.
She quickly landed her first role in the 2005 film The Quiet starring Elisha Cuthbert. She then kept busy with the 2006 projects Zombie Prom and Blind Dating. She followed those with the made-for-TV movies Reinventing the Wheelers in 2007 and Small Town News in 2008.
Katy was then seen in Finding Amanda in 2008 with Matthew Broderick, Brittany Snow, Maura Tierney and Peter Facinelli. That same year, she was seen Four Christmases in 2008 starring Reese Witherspoon and Vince Vaughn.
In 2009, she was cast as a series regular in the TV show Eastbound & Down, appeared in The Informers with Billy Bob Thornton, Kim Basinger and Mickey Rourke and had a small role in State & Play with Russell Crowe, Ben Affleck, Rachel McAdams and Helen Mirren. She also appeared with Bradley Cooper and Sandra Bullock in the comedy All About Steve.
After a three episode arc on Two and a Half Men, 2010 saw Mixon cast as a regular in a new Chuck Lorre show, Mike & Molly. which starred Melissa McCarthy and Billy Gardell. In 2011, she appeared with Michael Shannon and Jessica Chastain in Take Shelter and with Nicolas Cage and Amber Heard in Drive Angry.
As time progresses, we'll have more info about Katy Mixon here. If you have any comments or suggestions about our coverage, please email us.