Shola Lynch, Will Smith, Angela Davis and Jada Pinkett Smith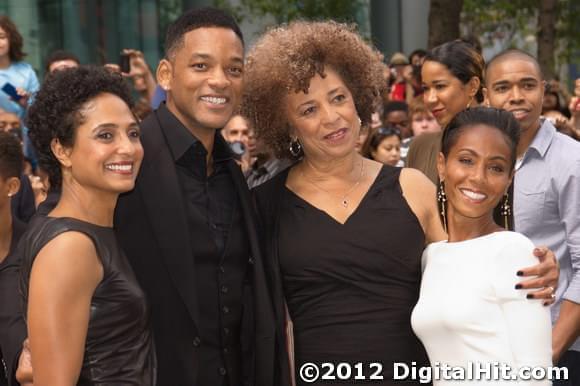 Director Shola Lynch and subject Angela Davis pose with Will and Jada Pinkett Smith, who helped get the documentary Free Angela & All Political Prisoners made.
©2012 DigitalHit.com. All rights reserved.
Photographed by
Ian Evans
Published: September 10, 2012
Visit our coverage of the 37th Toronto International Film Festival.