John Cusack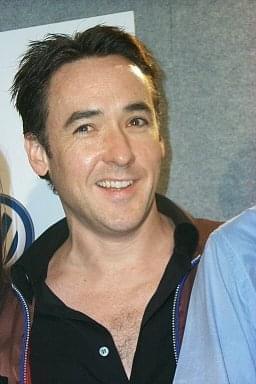 Check out our John Cusack photo gallery.
Born: June 28, 1966 Evanston, Illinois, USA
[Please note that we are recovering from a bad database backup and some of our bio entries might be a bit stale. We are baking up a fresh batch as soon as possible.]
John Cusack managed to survive the 80s teen comedy era and emerge as a fine actor at home in serious dramas or offbeat comedies.
John was born in Evanston, Illinois on June 28th, 1966. To say acting was in his genes would be an understatement. With the exception of his math teacher mother, John's family — father, three sisters and one brother — are all actors. He joined Chicago's Piven Theatre Workshop before the end of second grade and by 12 he had filmed industrials, recorded radio spots and done voice-over work for commercials.
John's first feature role came when he was 17 and he appeared in the teen sex comedy Class, which starred Jacqueline Bisset and future Brat Packers Rob Lowe and Andrew McCarthy. He followed that up with Grandview, U.S.A. and Sixteen Candles. In 1985, he starred in Rob Reiner's The Sure Thing and worked with the director again in a small role in Reiner's coming-of-age classic Stand by Me.
In 1998, Cusack worked opposite Tim Robbins in the quirky comedy Tapeheads and played third baseman Buck Weaver in Eight Men Out, a film about the White Sox baseball scandal.
1989's Say Anything firmly placed John in the lead actor role and also made him the "thinking girl's heartthrob" with memorable scenes like his drenched character serenading the girl he loves by blaring Peter Gabriel's "In Your Eyes" from his boom box. The same year, Cusack also worked opposite Paul Newman in Fat Man and Little Boy.
John then played a hustler opposite Anjelica Huston and Annette Bening in 1990's The Grifters. He had his first chance to work with Woody Allen in 1992's Shadows and Fog. That same year he appeared with Tim Robbin's in The Player and also appeared in the actor/writer/director's Bob Roberts.
1994 rolled around and John once again worked with Woody Allen in the comedy Bullets Over Broadway. That same year he appeared opposite Anthony Hopkins in Alan Parker's quirky comedy The Road to Wellville. He teamed with Wellville co-star Bridget Fonda and Al Pacino in 1996's City Hall.
In 1997, Cusack co-wrote and starred in Grosse Pointe Blank, a film he made with his longtime friends Steven Pink and D.V. DeVincentis. The film co-starred Minnie Driver and the two dated for a while. That same year he also made the big-budget action flick Con Air, his first real action flick. The film co-starred Nicolas Cage, John Malkovich and Steve Buscemi, three other actors used to playing brooding characters in off-beat films. It's as if all four answered the question "What would you do for money?" with "Con Air" at the same time.
1997 also saw Cusack star opposite Kevin Spacey in Clint Eastwood's Midnight in the Garden of Good and Evil and voiced Dmitiri opposite Meg Ryan in the animated Anastasia.
He followed that with a busy '98 which saw him star in Hell Cab, Terrence Malick's war drama The Thin Red Line and This Is My Father.
1999 was also a busy year for Cusack. He appeared opposite Cate Blanchett, Billy Bob Thornton and Angelina Jolie in Pushing Tin, teamed again with Tim Robbins for Cradle Will Rock and worked with Cameron Diaz in the Golden Globe-nominated Being John Malkovich.
Showing that he could still be perplexed and endearing, Cusack played the lead in Stephen Frear's 2000's High Fidelity, a film that he produced and co-wrote with buddies D.V. DeVincentis and Steve Pink. In 2001, he worked with Julia Roberts and Catherine Zeta-Jones in America's Sweethearts and also appeared in the critically-panned Serendipity.
He attended the 27th Toronto International Film Festival with the film Max in 2002.
In 2003, Cusack appeared in Identity and in Runaway Jury, which co-starred Gene Hackman and Dustin Hoffman.
2005 saw the release of Must Love Dogs with Diane Lane and The Ice Harvest with Billy Bob Thornton, while the following year he worked with Morgan Freeman on The Contract.
Cusack had a busy 2007. In Grace is Gone, he plays the father of two young girls whose mother is killed in Iraq. In 1408 he checked into a hotel room with paranormal activity, while in Martian Child he played a recently widowed sci-fi writer who considers adopting a boy who thinks he's from Mars.
In 2008, Cusack was in War, Inc. a satire based on the Iraq war and lent his voice to the animated film Igor. The following year, Cusack was seen in the end of the world action flick 2012 with Amanda Peet.
2010 saw John heading back to the Eighties with Clark Duke, Craig Robinson and Rob Corddry for the raunchy comedy Hot Tub Time Machine. Jumping back another forty years, he then made the period mystery Shanghai. In 2012, he worked played Edgar Allan Poe in The Raven and a death row inmate in The Paperboy alongside Zac Efron, Matthew McConaughey, Nicole Kidman and David Oyelowo.
A busy 2013 saw him work with Malin Akerman on The Numbers Station and appear with Emma Roberts in Adult World. That same year he was in The Frozen Ground, which was based on the true story of a woman (Vanessa Hudgens) who helps an Alaska State Trooper (Nicolas Cage) track down the serial killer she escaped from. He also played Richard Nixon in the star-filled cast of Lee Daniels' The Butler and appeared with Elijah Wood in Grand Piano.
2014 saw Cusack opposite Robert De Niro in The Bag Man and working with Robert Pattinson and Julianne Moore on David Cronenberg's Maps to the Stars. He also appeared with Thoams Jane in Drive Hard, worked opposite Jason Patric and Bruce Willis on The Prince, player the older version of Paul Dano's younger Brian Wilson in Love & Mercy and work with Ryan Phillippe, Rachelle Lefevre and Jacki Weaver on Reclaim.
As time progresses, we'll have more info about John Cusack here. If you have any comments or suggestions about our coverage, please email us.