Entertainment News
Latest charges stem from alleged 2006 incident.
Celebrity chef/travel host dead from an apparent suicide.
Movie Profiles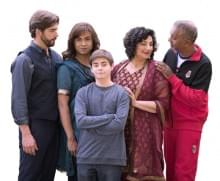 Recent Evans Above
Peter Pan Anniversary Edition Blu-ray review: Celebrating it's 65th birthday, Peter Pan joins Disney's Signature Collection with an...
A Wrinkle in Time Blu-ray review: A Wrinkle in Time is based on the classic Madeleine L'Engle novel...
Black Panther Blu-ray review: Black Panther was a huge hit and struck a chord with audiences...
Read Evans Above...
Current Poll
We're sorry, this poll is now closed. Would you like to see the results?
Countdowns